Hair and Makeup
The perfect hair and makeup can truly set-off your, and your bridal party's, wedding ensembles. Allow these teams of talented hair and makeup artists to make sure all eyes are on you on your special day!
Kiss This Makeup, LLC

Kiss This Makeup, LLC offers makeup artistry, hair styling and beauty assistance single handed or with a specialized team for all multimedia covering South and Central Florida, Washington D.C., New York City, and Chicago. Having won a myriad of awards, including The Knot Best of Wedding award and Wedding Wire's Bride's Choice or Couple's Choice awards for the last five years, Jenna Marie and her team can confidently provide the perfect option for any occasion.
Reviews
WeddingWire: 4.9/5 The Knot: 5/5 Facebook: 4.8/5 Yelp: 5/5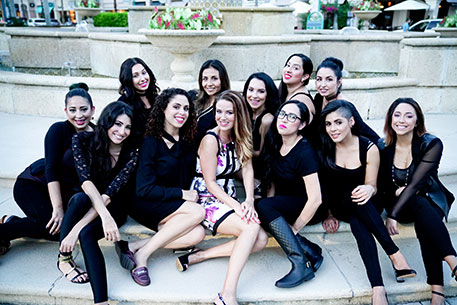 Website
Contact
Phone: (305)792-8102 Email: Info@KissThisMakeup.com
_____________________________________________________________________________
Total Image Bridal- Hair and Airbrush Makeup

Total Image Bridal- Hair and Airbrush Makeup has proven itself to be one of the most illustrious hair and makeup teams serving the Chicago area. With 18 years in business and countless awards, including the prestigious Best of Weddings Hall of Fame from The Knot (an honor bestowed upon only the top 1% of vendors on TheKnot.com), they've proven themselves to be one of the top in their field and perfect to make you look you best for any special occasion.
Reviews
WeddingWire: 4.9/5 The Knot: 5/5 Facebook: 4.7/5 Yelp: 4/5 Google: 4.8/5
Website
Contact
Phone: (630)963-2442 Email: FabFaces@ATT.Net