Posted by Koorosh Daneshgar on Feb 6th 2019
How to find her ring size without her knowing!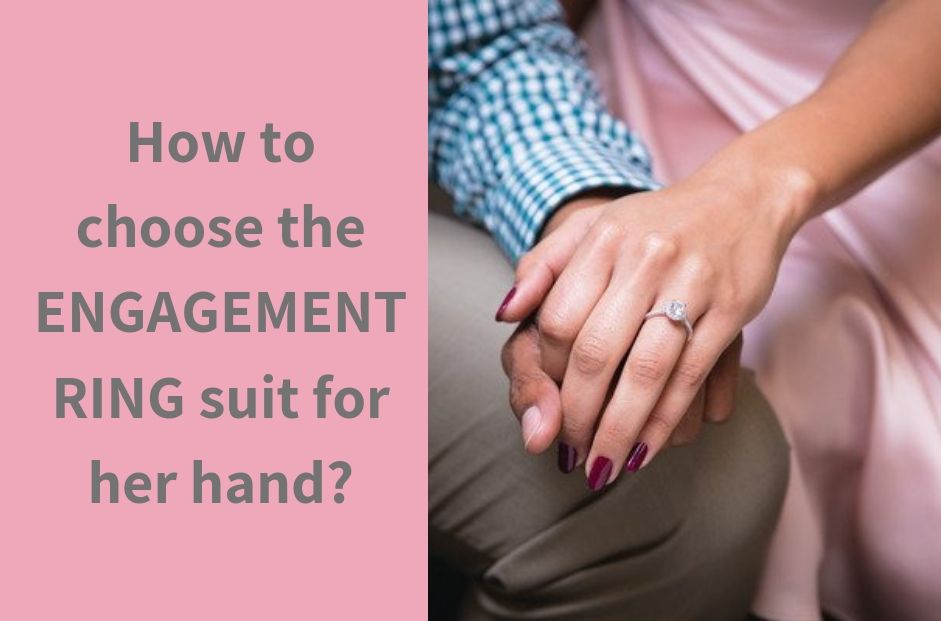 When you are in the market to buy an engagement ring getting the sizing correct is imperative. As important as it is to have a beautiful diamond in a stunning one of a kind setting, it's also very important that the ring fits perfectly. Think about buying a dress, maybe even a wedding dress more specifically. If it didn't fit perfectly it not only wouldn't look gorgeous on, but it would also not give the person wearing it that confidence to show it off and feel proud in it. In this blog post I've put together a list of "commonly asked questions" about ring sizing to help make the buying an engagement ring process that much easier.
How to choose the engagement ring suit for her hand?
Everyone who is in the market for an engagement ring wants to find "the ring" that looks beautiful on their fiancee's hand. Therefore we need to answer this question: How to choose the engagement ring suit for her hand?There's many factors that go into find the perfect ring, but her style should be top on that factors list. Here is a blog post that I wrote that might help you find her perfect style. Another thing that is important on the factor's list is getting it sized properly. What does having a perfectly sized ring feel like on the finger you ask? Well, the ring should glide over her finger and knuckle with ease. Once it's at the back on the finger it shouldn't grip the finger too tightly, but should be wobbly either. A perfectly sized ring has just enough give to easy come off with the help of the other hand, but be secure enough that it doesn't slide off when using her hands through out her daily movements.
There are two scenarios for sizing engagement rings and in this post I will go through both of them. The first one is if you want to surprise her, then there is, of course, if she is involved in the purchasing process. And before we jump into our two scenarios I'd like to say that any size or shape of a diamond can look beautiful on any hand if has been designed with expert ideas. Finding an expert jeweler designer is most important in creating the perfect engagement ring.
Finding THE right size
Many of my clients come into the store believing they know their partner's hand size. But most of the time they are just guessing and guessing a ring size is actually harder than you think. Whether you want to surprise her with the engagement ring or not I always recommend that you realize that picking a ring size needs to be well thought out and strategic. If not a lot of thought is put into it there could be multiple re-sizing and that not only takes the ring away from your partner for a short period of time (and no one ever wants to part with their rings), but it also could end up altering the design of the ring or worst cause you to have to get a whole new ring.
How find her size when you want to surprise her?
Around 75% of my clientele comes to look at rings with their partner. But if you really want it to be a complete surprise make sure that you do your homework on her ring size before you come in so you're prepared to get it right the first time. Some of the ways to go about this are: contacting their mom or friends to ask. Most of the time proposals aren't surprises. We as a society know that if any couple has been dating long enough that marriage is in their future. Because of this a lot of times there's been dialogue between friends about what they would like for an engagement ring. Another way you can get it is taking a different ring that she may wear on another finger. Take a ruler and measure the millimeters of the hole where the finger goes. Then snap a picture of the ring and bring both the sizing you measured and the picture with you when you meet with your jeweler. We, here at Wedding Bands & Co, have a very cool way to sneakily figure out her ring size. We ask clients who want to keep the engagement under wraps to take a picture of their partner's hand while holding a can of sorts, soda or beer are fine. When you bring that into your meeting we can upload the picture into our design software and it will accurately calculate your partners finger size. How cool is that?
When she is with you for sizing in jewelry store:
When bringing your partner into our storefront for sizing make sure that her hands are at a comfortable temperature, not too hot and not too cold. If her hands are sweaty and hot her fingers could swell up to one whole ring size, and of course if her hands are super cold her fingers could shrink almost a whole ring size. Another thing you need to make sure is that your partner isn't pregnant. Pregnancy alters ring size too. Also what she consumed can alter the way a ring fits. So keep that all in mind when deciding to come into the store to try on rings. It should also be noted that finger sizes change with the seasons also. This will alter how the ring fits, I like to make sure my clients understand that.
How do I measure her finger size as a jeweler?
When asked to size someone I make sure to use the proper sizers (more on this later in the paragraph) and pick which size I think they are. I have them slip on the size we think is correct. I to turn the sizer slightly. If it doesn't budge when I try to move it the ring is too tight, if it almost spins it is obviously too loose. Something else I like to do is once we think we have found the right size I have them go down a quarter size and up a quarter size. This help solidify that the size we picked was indeed the best size for that customer.
Another important thing to do is to periodically get your finger re-sized. I suggest, every six months. It doesn't cost anything to come into the store just to make sure everything is looking good.
Now let's discuss these different sizers. We have 2 widths. When picking the correct sizer to use I ask the owner of the ring what style ring they would like, wide or thin? The width of the band does change what size fits best. With a thinner band, the customer will want to go with a slightly larger sized ring, and vice versa with a wider band. The width of our larger sizer is near 5 mm the thinner band is about 2 mm.
At Wedding Bands and Co we offer a special for all our clients. We will give one free adjustment free of charge within the first year of purchasing a ring from us.
A common concern with ladies specifically is what should I do with my ring while I'm pregnant. My suggestion is to wear it as long as it's still comfortable. Once it's no longer comfortable just take it off and don't' wear it till your finger has gone back to it's original size. Some places will resize the ring for a few months then take it back down, but I do not suggest this. It could alter the integrity of the ring.
Why should I come to you to design my ring?
We involve you in every step of the process. At first, we will sit next to you and go over any concerns you have and any specific design elements you mind the ring to have. Once we have established exactly how you want the ring looks like, we will proceed with the design process. Once you see this design, if you want to make any change or if you have any questions or concerns we will be happy to address them for you. Our role is to help you to create the perfect ring and that means we will listen to you and make sure that your ring is indeed one of a kind.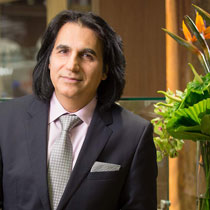 By: Koorosh Daneshgar CEO/Design Chief