Posted by Koorosh Daneshgar on May 16th 2020
Does

The Engagement Ring Box Matter?
Couples usually spend so much time and effort in choosing or designing the perfect engagement ring and often forget about the significance of the ring box design. Paying special attention to these details, such as the engagement ring box, is just as important as selecting the perfect ring. Therefore, in this post, I decided to draw your attention to the importance of beautiful and personalized designs of the engagement ring boxes.
Does the engagement ring box matter?
The design and beauty of the engagement ring box makes a great difference when offering the ring to your partner. An engagement ring box makes a perfect first impression. Some people offer the ring in their bare hand when asking for marriage. On the other hand, some people spend some time on finding a great box. Boxes double the beauty of the diamond ring and make them look more prestigious. In addition, finding a good box shows just how precious your partner is to you. You can find a variety of boxes, in jewelry accessory shops and online retailers. You need to choose one that matches your style and the type of proposal you are planning for. By presenting the ring in a very fancy box, your partner will know that you have put lots of time and energy to appreciate the love and feelings between you. Aside from all perfect, pre-made designs, you can personalize the box based on your partner's interests.
Now that you are aware of the significance of engagement ring boxes during proposals and weddings, please spend some time to learn more about them. In this post, we'll cover all issues related to ring boxes to help you plan for a perfect and memorable proposal and wedding ceremony.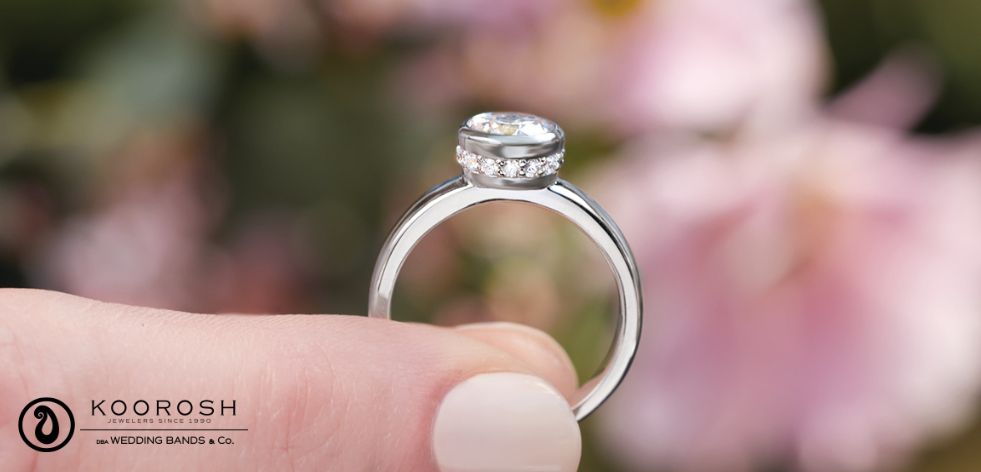 What is a ring box?
These magical, helpful boxes simply consist of an insert with a small slit where the ring will sit upward using a small cushion. Ring boxes package and hold the ring, securely. Upon purchasing a ring, you'll receive a box to keep your ring safe. If you don't like the default box for your proposal and/or wedding occasion, you need to buy another one. Apart from the simple structure of ring boxes, they are so practical during proposals and wedding ceremonies.
Usually, rings are presented in a ring box for beauty purposes, however, beyond physical beauty you also need ring boxes to secure the ring during the proposal process. Ring boxes are also necessary for your partner to properly store the ring.
Proposing without a ring box is sentimentally weird, but also dangerous. When you propose without a box, you should consider the risk of possible damages, scratches, and loss. Engagement ring boxes both provide physical security for your valued ring and peace of mind for you, during proposal stressful moments. You can see how practical they are!
Some clients forget about ring boxes. please note that buying an engagement ring is not the last thing you need to do. If you still don't have any idea about what comes next, please read about resizing and repairing.
How big is an engagement ring box?
Depending on the number of rings, single or double boxes, the design, detailed characteristics of the boxes, and the size of engagement ring boxes may vary in size. As there are a variety of styles and designs for boxes, there are no standard, pre-set dimensions for the boxes. You only need to choose between a single or double box. Some prefer small, slim single-ring boxes that are easy to hide in your pocket while proposing. For example, a box with "2.75"" x 2.75"" x 0.88" dimensions easily fits in your pocket.
Before buying the box, you need to make sure your ring(s) perfectly fits in the box. Pay special attention to the ring shank and maximum stone setting size. Therefore, carefully check the height of the box that you choose. Height of 0.88 inches is approximately double the depth of a cell phone and can be a good choice for rings with high stone setting size.

Engagement ring box types
Two types of ring boxes, single and double ring boxes, come in a variety of designs and styles. Couples mainly use these boxes for proposals and weddings. If you are not satisfied with the default ring box, you can choose among a wide range of engagement ring boxes, in the market. It's recommended to choose a box that matches your personality, your partner's interests, and the engagement ring design. Below, we describe some of the most popular and highly demanded box types for you:
Classic engagement ring box:
Classic ring boxes are simple, elegant, and attractive boxes. These boxes have a sturdy outer shell and plush inside to securely keep the ring. Classic boxes come in either completely classic style or slightly modernized with beautiful colors or classic velvet ring boxes with different shapes.
Wooden engagement ring box:
In the wooden ring box category, there is a wide range of different choices. Couples can choose between different wood types and colors. Wooden ring box colors vary from brown dark to light tones. In wooden boxes, couples can even get smooth or textured woods for their box. Couples, who love to have a box with a natural look, mostly choose wooden boxes. Wooden boxes are more sustainable, stylish, and natural than other types of ring boxes.
Luxury engagement ring box:
Luxurious engagement ring boxes are stylish designs with silk, glass, and velvet. These ring boxes mostly come in black, red, rich green, gold, and purple colors. Colorful ring boxes make the diamond ring shine more. The wide range of choices within this category attracts the attention of the audience, at the wedding ceremony.
Rustic engagement ring box:
Designers make rustic boxes out of wood or leather. Mostly, designers are inspired by nature to design the boxes. Couples, who love life's simplicity and prefer to have less sophisticated boxes and often choose among rustic engagement ring designs. They are also popular for wedding occasions and speaks to a love of nature.
Vintage engagement ring box:
Couples, who love nostalgic objects, will go for vintage engagement ring boxes. It is not hard to find these boxes. Some online retailers and stores offer authentic vintage boxes. If you couldn't afford an authentic one, you can find a newly made box with vintage style, at a cheaper cost.
Antique engagement ring box:
Couples, who love the antique, old fashioned style, will go for antique ones. Antiques are very expensive as they present history with them. If you are planning for a cheaper one, you can choose an antique-style- ring box.
Personalized engagement ring box:
It is possible to personalize your engagement ring. Personalization of the engagement ring box means you are appreciating the existence of your partner in your romantic life, by paying attention to the details. Many stores offer personalization services to make your ring box more special. Some couples choose to add the names, special dates, initials, and the symbols of special places on the box. It is also a good idea to include your proposal question:" Will You Marry Me?" on the box to let the ring box speak for itself.
DIY engagement ring box:
DIY stands for "Do It Yourself." DIY ring boxes are handmade, decorated boxes with different household or ordinary items to hold the ring in. If you are using a DIY ring box, you may need to buy a professionally made one later. Macron ring boxes, seashell design, notebook design, origami paper boxes, etc. are some examples of DIY ring boxes
Creative engagement-ring-box designs:
If you don't like to choose an ordinary or traditional box, you can be creative and make your box or choose among enormous ideas, as mentioned below:
Book-shaped-ring box:
It's like a box that tells a story of your life within a book. The book idea is very interesting and symbolic, especially for proposal purposes. Book-ring-boxes can mean to be willing to share the life stories with your other half. It can also look mysterious and will not raise any doubt about what you are going to do. Book-ring-boxes seem as if you are holding a little notebook with you.
Heart-shaped-ring box:
Hearts are the symbol of love and respect for the proposed person. Either full hearts or split, heart-shaped boxes are interesting. Split, heart-shaped boxes can also mean that their mutual love is complementary to make a romantic life. You can, later, use these boxes at weddings as double-ring boxes.
Rose Ring box:
Red-Rose ring boxes are so attractive choices to simply offer your ring in a package of a love flower. Red-Rose boxes are so memorable. Later, your partner will use it as beautiful storage.
Character boxes:
If you, or your partner, are a big fan of a special character, you can become creative- and a bit funny- to choose a character box. There is no problem to add some sense of humor to your proposal. If you choose a character that your partner loves, the character box shows how much you care about their points of view.
You can choose Flower, animal, musical instrument, egg, puzzle, and many other shapes of engagement boxes, according to your personality, style, and preferences.
In addition to the physical shapes of the boxes, there are some added features to the modern boxes. These additional features make the ring look more brilliant and provide a more romantic situation. Some of these creative ideas are listed below:
Music boxes:
Some boxes play music when you open it. You can either choose to play random romantic music or your special music to make your box more personalized.
Rotating ring boxes:
Rotating boxes display your ring from all sides to attract your partner, while you are making your proposal speech. Rotating-ring boxes were a very creative idea and popular. Nowadays, couples choose rotating ring boxes less than before.
LED Light Boxes:
These are one of the most popular box designs, these days. In these boxes, a small LED light is located on the upper part of the case to shine a light down on your diamond ring and show off the glory of your perfect ring choice.
Cam Boxes:
In cam boxes, a camera is specially placed on the outer shell of the box to capture your beloved's reaction and how you get a "YES." This is a good idea, as it captures one of your best moments in life. You can later watch it, as many times as you want. These boxes are a bit expensive, but some companies rent them.
Engagement ring box designs
Engagement ring boxes come in a variety of shapes, sizes, colors, and materials. Artists design engagement rings in different shapes such as geometric shapes, squares, rectangles, octagons, bowls, and ovals. You would better match your engagement ring box with your engagement ring shape. Other shapes such as hearts, domes, crowns, treasure chests, or roses are also common.
Engagement ring boxes have no specific size. You can choose one according to your needs. There are two types of boxes, in terms of size, namely single and double-engagement ring boxes. Double-ring boxes are suitable for wedding ceremonies. In addition to that, people choose different colors for their engagement ring boxes. White, ivory, red, blue, brown, green, gold, classic black, or other hues are among the most popular colors of the boxes.
Ring boxes also vary in terms of the materials they use. Wood, velvet, silk, leather, glass, cloth, or china boxes are the main box materials. For example, a glass- made box adds to the beauty and excitement of the proposal, as your partner tries to look at the ring through a transparent, designed glass. Some boxes may also contain detailed decorative items, such as mirrors, tassels, and other intricate accents.
Engagement parties are memorable if you plan them carefully. In this party, you celebrate the presence of your love in your life and let guests get to know your beloved partner. If you are planning for an engagement party, read our 10 steps guide.
How much does a ring box cost?
Depending on the type and design of the box, you need to spend from $7 to hundreds of dollars. DIY ring boxes are the cheapest options and pre-owned, antique boxes are the most expensive ones. For an ordinary, single-ring box, you may need to spend from $7 to $300.
Moreover, Cam ring boxes are more expensive than the usual ones, starting at $300 and higher, depending on the video recording duration, quality, and filming options. Finally, for pre-owned antiques and vintages, you need to spend much more. Experts determine the price of antiques and vintages based on age, the significant prior owner, materials, and quality. For a cheaper one, you can choose a newly-made, antique-looking box from ordinary shops.
What stores sell engagement ring boxes?
Online retailers, shops specialized in handcrafts, and jewelry accessory shops sell engagement ring boxes:
Etsy, Target, Mrs. Box, THK Crafts are the most popular, specialized online stores for buying a ring box. Other minor suppliers are Stuller, Inc.,Wholesale Gift Bags, Jewelry Display Trays, Fetpak, Inc, Jewelry tools & jewelry displays, Fdjtool.com, Shipping Boxes, Shipping Supplies, Packaging Materials, Packing Supplies,Wholesale Ring Boxes in Leatherette, Velour & More.
Walmart, Amazon online platforms also offer a wide array of box choices.
You can also go to physical stores and buy a ring box. Many shops around the world specialize in this field. You can even contact them for more personalization:
BHLDN, Oh Dier, USA
Fira Studio, Clouds and Currents, UK
Woodsbury Ring Cases, Amonie Ring Boxes, Australia
Waen, Turkey.
Do Jewelry stores sell ring boxes?
Jewelry stores do not sell boxes. Most fine jewelry stores deal with jewelry designs and are not willing to get involved in this job. They usually give this work away to some creative, fancy artists to work on jewelry accessories. However; when you receive your engagement ring, you'll get one of their special, custom-designed boxes.
If you are looking for a special box design, you need to look for it in other gift shops, accessory shops, or online retailers specializing in this field. For weddings and proposals, people like to have a fancy or special box, like character boxes or cam boxes. As the ring box market is a completely separate niche and there is a wide range of designs and styles, jewelry shops stay clear of it.
Jewelry shops mainly sell engagement rings. If you are still looking for a place to buy an engagement ring in Chicago, it will be useful to read our post for finding a good place to buy your desired engagement ring.
What are some romantic ways to give a ring?
You need to make a special situation and wait for a special moment to get down on one knee, for offering the ring. Depending on your character and your partner's interests, you can offer the ring in the middle of nature, say a poem of love, even during a walk on the beach, or stick to the traditional way and reserve a dinner meal at a fancy restaurant.

Where can I hide my ring box?
You can hide your ring box in your pocket, in your socks, in your bag, or even you can ask a friend or family member to have the box if you are planning to propose in public. In restaurants, you can ask the waiter to hide it somewhereor bring it out for you when it's time.
Which hand does the engagement ring go on, and why?
In western countries, people believe that your engagement ring should go on the fourth finger of the left hand. The reason being that ancient people believed a vein, "Vena Amoris" meaning "The Vein of Love," located in the fourth finger directly goes to your heart.
Some stereotypes are associated with wearing an engagement ring. Some people may not know about the significance of these established rules. Therefore, I suggest reading this article, if you have any questions, regarding why and how to wear an engagement ring.
Where can I buy an engagement ring in Chicago?
You can buy perfect engagement rings in Chicago, at Weddings Bands & Co. Here, you can find the best engagement ring designs for every style. If you are planning for a special design, our designing team can help you with your special engagement ring design.
Why should I come to you to design my ring?
We involve you in every step of the process. At first, we will sit next to you and go over any concerns you have and any specific design elements you mind the ring to have. Once we have established exactly how you want the ring looks like, we will proceed with the design process. Once you see this design, if you want to make any change or if you have any questions or concerns we will be happy to address them for you. Our role is to help you to create the perfect ring and that means we will listen to you and make sure that your ring is indeed one of a kind.
We'll help you to design your dream engagement ring without stress and spending countless hours searching for your perfect ring. All you need to do is click on "Free Consultation" to get started.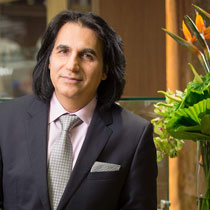 By: Koorosh Daneshgar CEO/Design Chief