Posted by Koorosh Daneshgar on Jan 2nd 2018
We purchased our engagement ring & wedding bands. What is next?
What if the ring is the wrong size?
Wedding Bands & Co. does have a full-service jewelry repair shop that offers sizing and does offer one complimentary sizing for any ring purchased from us. Any additional sizing, or sizing of rings not purchased through Wedding Bands & Co. is the responsibility of the guest. Rings must be seen in person by jewelry professionals for accurate price quotes regarding sizing or ANY jewelry repair.
What is the best way to maintain my ring?
Ask any jeweler and they are likely to give you the same advice: be sure to have your jewelry regularly cleaned and inspected. Jewelry should ideally be cleaned and inspected by a professional jeweler at least twice per year. This is especially true of jewelry that receives high amounts of wear (e.g. rings and bracelets). This is a quick and simple process: the jeweler will take the time to inspect your ring, testing all stones for security and making sure there are no breaks in the ring. They will then take a few minutes to clean it using an ultrasonic jewelry cleaner and a high-pressure steamer. Regular cleaning and inspection is incredibly important because jewelers want to ensure that they catch minor problems before they get worse, for example: loose stones before they fall out. Also, be sure to ensure that you do not wait to have jewelry repaired. If you or a jeweler notice any issues with your ring, take care of it immediately before any damage can get worse.
Cleaning is also important because dirt and buildup under stones can knock stones loose as well as hamper a ring's shine and brilliance. To prevent buildup in rings be sure to take rings off before:
sleep (Hitting your ring on surfaces in your sleep can result in stone loss and snagging your ring on sheets can damage your ring or your sheets!)

shower (shampoos, soaps, lotions, etc. easily build up in rings.)

washing hands

applying make-up

swimming (chlorine can have adverse reactions with some metals and alloys. This also helps prevent loss of rings in water.)
Most repairs can easily be taken care of by a professional jeweler, however, it is best to take care of your ring to increase its longevity!
What warranties are available for our rings?
This is a good question to ask wherever you shop, and the answer is likely to vary between stores. Wedding Bands & Co. offers two different warranties for our guests' protection and satisfaction.
Complimentary 1-Year Manufacturer's Warranty and 3-Year Extended Warranty:
Like any company that creates and sells a product, we want to ensure that your custom designed jewelry is free of mistakes and defects. Therefore, we offer a warranty that covers minor repair and defects in jewelry designed and created through our company. Minor defects and repairs is defined as anything that is not accidental or intentional damage. Wedding Bands & Co. considers this as damage that occurs through regular wear-and-tear: bent or broken prongs, loose stones, scratching, lost melee diamonds (diamonds smaller than .20ct), and cracked shanks. This warranty comes complimentary on our jewelry for the first year, and we also offer a 3-year extended version of the warranty. The cost of the 3-year warranty depends on the cost of the rings purchased from us. This is an extremely good investment because it will give coverage for the most frequently occurring forms of repairs needed on jewelry for a total of 4 years!
Complimentary Jewelry Cleaning and Polishing for life:
The second half of the pair of warranties we offer is complimentary for a lifetime. This warranty covers annual cleaning, polishing, stone tightening and refinishing (and rhodium plating white gold) of jewelry purchased with us. Any additional repairs are either covered by the warranty described above or is expected to be taken care of by the guest as well as any additional polishing, rhodium plating, refinishing or stone tightening done outside of the annual complimentary services.
What happens if mine/my partner's center stone falls out?
Some jewelers do cover the replacement of center stones, with major stipulations. Wedding Bands & Co. does cover, through our warranties, any diamond under .20ct. We do not, however, cover any other stones (gemstones or diamonds .20ct or larger). Luckily, there are insurances available that cover loss of center stones for rings.
Can I get mine/my partner's ring insured? If so, how?
There are several ways to go about getting a piece of jewelry insured. Many different insurance companies offer insurance for jewelry as part of your homeowners or renters insurance. To begin the process of insuring a piece of jewelry, the piece must have an appraisal. Wedding Bands & Co. does offer appraisal services for jewelry. The appraisal value determines approximate replacement value for a piece of jewelry (and should not be confused with resale pricing). This is not constant; therefore, jewelry should be appraised at least once every 5 years.
Be sure to discuss the options with your insurance company. Many homeowners' insurance companies can include jewelry on existing policies with just a slight difference in premium costs. However, if they do not offer jewelry coverage, don't worry, there are companies that specifically insure jewelry. Wedding Bands & Co. highly recommends Jewelers Mutual. They are the largest jewelry specific insurance company insuring jewelry since 1913. They offer a wide variety of coverages to cover your needs.

What kind of insurance do I need?
Just like any type of insurance (health, car, homeowners, etc.) the coverage that works best for you is going to be determined by what you want to get out of your insurance policy. Be sure to discuss the different policy options and the coverage offered by whatever insurance company you decide to use to insure your jewelry (whether you choose to have it independently insured through a company like Jewelers Mutual, or use your existing homeowners insurance). Most jewelers are not insurance representatives and therefore will likely refer you to your current insurance company or their preferred jewelry insurance company to make sure that you have all the facts.
Will insurance cover repairs?
This will heavily rely on the coverage you choose to through your insurance company. Some insurance companies will indeed cover repairs and some will not. However, the process of insurance covered repairs tends to take longer than that of warranty covered repairs. We therefore recommend utilizing warranties if possible. Some insurance companies will reimburse guests for charges incurred with repairs, while others will pay for repairs outright; however, this process can be lengthy. While any repair that doesn't have to be paid for by you is great, be sure you discuss your options with your insurance company and that you understand the coverage you are paying for.
What happens if I/my partner loses my/their ring? What happens if it stolen?
This is why insurance and updated appraisals are so important! Most insurance companies will cover theft of personal property (including jewelry) with a police report. Most insurance companies do require separate or additional coverage for jewelry. Try to be sure that whatever insurance policy you choose covers mysterious loss and theft. Mysterious loss is the loss of property under unknown or puzzling circumstances which are difficult to explain or understand. It is important to have coverage for unforeseeable circumstances like these because theft can occur without the knowledge or recognition of the owner.
The reason updated appraisals are so important in this process (aside from many insurance company's refusals to insure jewelry without up to date appraisal paperwork) is obvious: an appraisal determines the amount of money an insurance company will give you for the replacement of your jewelry. Unfortunately, many people don't have appraisals or have out of date appraisals and therefore are shortchanged for their loss and are unable to replace the jewelry that was stolen from them!
There is another side to this coin. Most insurance companies will not cover accidental loss. Accidental loss is unfortunately a frequent occurrence with jewelry: people throwing rings away, losing rings at the beach, leaving their ring in a hotel, etc. Again, be sure you understand the FULL COVERAGE of the insurance policy you have for your jewelry.
Why should we come to you to design my ring?
We involve you in every step of the process. We will first sit down with you and go over any concerns you have and any specific design elements you want the ring to have. Once we have established exactly what you want the ring to look like, we will proceed with the design process. Once you see this design, if you want to make any changes, or if you have any questions or concerns we will be happy to address them for you. Our role is to help you create the perfect ring and that means we will listen to you and make sure that your ring is truly one of a kind. We are also here fore a lifetime to ensure your piece is perfect forever.
We'll help you to design your dream engagement ring without stress and spending countless hours searching for your perfect ring. All you need to do is click on "Free Consultation" to get started.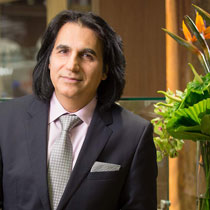 By: Koorosh Daneshgar CEO/Design Chief
Email: Koorosh@WeddingBandscompany.com
Phone: 312-920-0726
Business Text Message Line:312-785-8333