Posted by Koorosh Daneshgar on Nov 2nd 2020
How to Pair Your Engagement Ring With a Wedding Band

After making up their mind to choose a classic solitaire engagement ring, my clients have a moment of relief that they have finally decided. However, their concern instantly concentrates on an appropriate wedding band. In this blog post, I will explain how to choose a wedding band that goes with your elegant solitaire engagement ring.
How do I choose a wedding band that goes with a solitaire ring? The classic beauty and elegance of the solitaire engagement ring help it match a wide variety of wedding bands. Some of the possible gold wedding bands matching a solitaire engagement ring are:
Plain wedding bands
Eternity bands
Tapered wedding bands
Shadow wedding bands
Half eternity bands
Bezel set bands
Pavé diamond bands
The wedding bands encountered above seem to go with solitaire settings. However, different factors distinguish one solitaire diamond engagement ring from the other. I will dedicate the following lines to the features that make a solitaire engagement ring different and how this difference requires a different wedding band.
How to Design a Solitaire Engagement Ring
The three great criteria that you need to decide for customizing a solitaire engagement ring include the shape of the gemstone, the setting, and the metal shank.
Stone shape: The first decision you have to make is the shape of the only stone on the solitaire engagement ring. Different shapes for engagement ring gemstones include: Round Brilliant, Princess, Cushion, Asscher, Emerald, Marquise, Heart, Pear, Oval, Radiant, Baguette, and Trillion (Trilliant). You can also maneuver the color by choosing from either fancy color diamonds or other gemstones.
Setting: After deciding which shape you like the most, you should consult an experienced jeweler to help you select an appropriate setting. Some of the settings that we use for placing the stone on the metal band are: Prong, Tiffany, Bezel, Tension, and Cathedral. Keep in mind that the setting has a significant role in the way your diamond shape displays its beauty.
Since the definitions, advantages, and disadvantages of each setting are out of the scope of this blog post, I recommend you educate yourself about solitaire engagement rings via this link:
https://www.weddingbandscompany.com/blog/what-is-a...
Metal band: Since a solitaire engagement ring consists of one sole gemstone on a metal band, you have a limited number of metal types from which you can choose. Straight, tapered, European style, bypass, reverse tapered, pinched, split, flair and freedom are your options. Keep in mind that a solitaire engagement ring has only one diamond, so you cannot choose a metal shank like a pavé band.
If you are looking forward to the explanation and image of these shanks, this link directly takes you there:
https://www.weddingbandscompany.com/blog/the-anato...
Should a Wedding Band be Same Width as an Engagement Ring?
A general answer to this question is usually 'no'. Different widths of solitaire engagement ring and wedding band create a modern look, and the same width makes them perfectly match and look like one. However, if you intend to wear both your wedding band and engagement ring on a finger, different features of your solitaire engagement ring affect the decision.
Width is a matter of importance if you want to have a diamond engagement ring with a wedding band on the same finger. In this case, your wedding band complements your diamond engagement ring, so you should consider the millimeters of its width.
In addition to that, solitaire engagement rings have one single diamond on a plain metal band. Therefore, you need to make sure that a thicker wedding band does not undervalue your precious stone. Several factors affect your decision:
Your finger: Your finger's height and width are important in choosing the metal band. If you have thicker-set fingers, a thicker wedding band looks fine. Wider bands suit long fingers as well. If your fingers are both slender and short, you should consider minimizing the width of the bands, both the engagement ring and the wedding band.
Diamond size and weight: The diamond size and carat weight are also important in this decision. If your diamond weighs more than 1 carat, and its size is 6.5 millimeters, you can choose a wedding band that is thicker. For diamonds with less than one-carat weight, choosing a thicker wedding band puts the showcase of the diamond at risk.
The metal band: The metal shank of your solitaire engagement ring is a determinant of the width when you choose a wedding band. If you have chosen a straight band for your solitaire engagement ring, a wedding band with different width looks modern and beautiful.
For the other types of metal bands, you need to try and see whether a different width, usually a thicker, does not affect the beauty of your metal band. Concluding, a thinner wedding band is totally fine, for it does not affect the resplendence of your solitaire engagement ring.
Does a Wedding Ring have to be a Band-Ring?
Two factors determine whether you have to purchase a band or a diamond ring. The first determinant is the finger you have decided to wear your wedding band. The second criterion is the setting of your solitaire engagement ring. However, choosing a wedding ring or a wedding band is all a matter of personal taste.
When you decide to buy a token for your wedding, it indicates the transformation of your relationship from one stage to another. Therefore, a wedding ring is usually different from an engagement ring. The common custom is to buy a band for the former and a diamond ring for the latter. However, some people prefer to purchase a ring with a center stone, specifically diamonds, for a wedding ring.
If you wish to buy anything other than a band for your wedding ring, you should wear it on another finger. If you wear the wedding ring on your right hand, you have the glamour of both separately.
If you doubt on which finger you should wear your engagement ring, find the answer here:
https://www.weddingbandscompany.com/blog/which-fin...
In other words, if you have already decided to buy a solitaire engagement ring, you like its elegance and solitude. Therefore, you do not wish to endanger the beauty of your only diamond by wearing another ring possessing gems. Both your diamond rings, including the wedding and the engagement, showcase their beauty when you separately wear them.
The setting of your solitaire engagement ring is also significant in this topic. If the characteristic of the setting is to mount the diamond, it looks more eye-catching with a wedding band.
The four solitaire settings are cathedral, bezel, prong, and tension. Matching engagement rings with wedding bands is a less risky option. However, some people prefer to wear two diamond rings on one finger and view details less.

Do you wear your Engagement Ring when you walk Down the Aisle?
The common tradition is to have your engagement ring on the fourth finger of your right hand when walking down the aisle. On your big day, the left hand is free for the groom to place the wedding band on your fourth finger. However, you can decide against the tradition by putting it in a ring box and wearing it after the ceremony.
How to Pick Out a Man's Wedding Band?
Width: It varies typically between 3 and 8 millimeters.
Material: Decide which suits your skin and daily work; yellow gold, rose gold, white gold, platinum, palladium, sterling silver, titanium, and silicone.
Style: Depending on your taste, you can choose a flat, domed, diamond synthesis, mill-grained, shiny, and hammered wedding bands.
Why should I come to you to design my ring?
We involve you in every step of the process. At first, we will sit next to you and go over any concerns you have and any specific design elements you mind the ring to have. Once we have established exactly how you want the ring looks, we will proceed with the design process. Once you see this design, if you want to make any change or if you have any questions or concerns we will be happy to address them for you. Our role is to help you to create the perfect ring and that means we will listen to you and make sure that your ring is indeed one of a kind.
We'll help you to design your dream engagement ring without stress and spending countless hours searching for your perfect ring. All you need to do is click on "Free Consultation" to get started.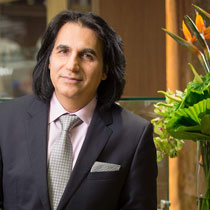 By: Koorosh Daneshgar CEO/Design Chief