Posted by Koorosh Daneshgar on Feb 8th 2020
Your guide to solitaire diamond engagement rings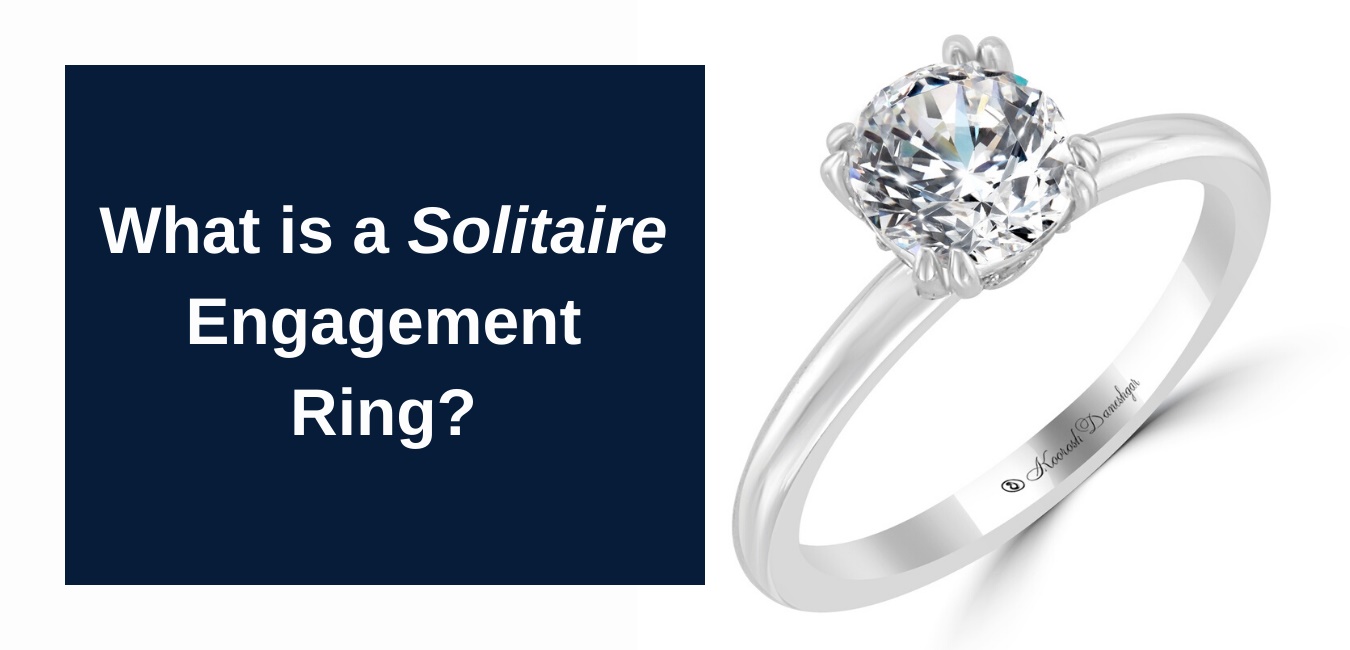 One of the most popular and well-wanted diamond engagement rings is a solitaire engagement ring. As an engagement ring designer, I am asked the following questions almost every day. Therefore, I decided to write a post about solitaire engagement rings to help the future grooms and brides with the necessary information they need.
What is a solitaire engagement ring? We refer to solitaire as any piece of jewelry on which a single gemstone shines brightly. A solitaire engagement ring, however, is composed of a setting and a gem. The most traditional and common stone used in a solitaire ring is a diamond. A solitaire diamond ring is more popular because of its inherent elegance, beauty, and luxury.
If you intend to offer an everlasting gift to the person you love, either for a marriage proposal or for anniversaries, a solitaire diamond ring is a very special option. Since a diamond solitaire ring offers you a range of styles, cuts, carat weights, and settings, you need the information below to match the engagement ring with her personality.
How to make sure if it really is a solitaire ring?
So many people call a ring "a solitaire ring" as soon as they see a big diamond, or another gemstone, on a band.
Nevertheless, as defined at the top of the page, a solitaire ring is a metal band embellished by a single stone, which is usually a diamond. A metal band made of yellow or white gold in some cases and of platinum in others with a center diamond and other stones on the shoulders of the shank is not a solitaire ring. There is a test to indicate whether a ring is a solitaire or not:
You have to put the setting through a hole; if you only see a single diamond, then it is a solitaire ring. Even if you can see an extra stone into the band, what you have received is not a solitaire ring.
What gemstone is the best choice for a solitaire engagement ring?
There is a variety of gems that we can choose as the center stone of a solitaire engagement ring, such as sapphires, emeralds, rubies, and diamonds. However, diamonds represent the real value of the "king of the rings".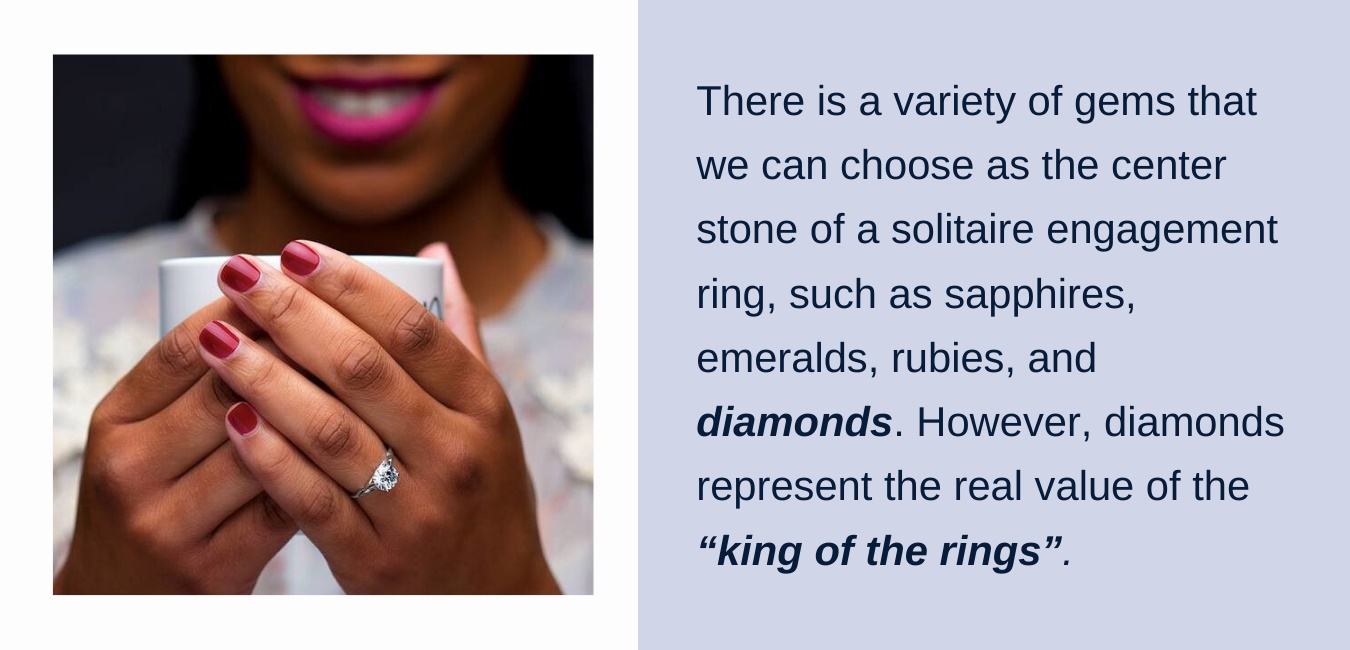 What are the different shapes of solitaire diamonds?
Before you choose the solitaire setting, it is necessary to choose the style of the diamond, which means how you want it to be cut. The shape of the gem is highly dependent on your future fiancé's taste.
For instance, if she is fond of the most popular and classic, a round brilliant will satisfy her. If your loved one is very into celebrities, cushion and emerald cuts are the ones you see in the fourth finger of the left hand of the most well-known female celebrities; such as Beyoncé and Kim Kardashian.
Considering the occasion for which you want to buy the ring, you can choose a special diamond shape related to that. For example, if you want to buy a diamond ring for valentine, the heart shape could be the wisest choice for that particular occasion. For another occasion, such as a graduation present, a solitaire necklace with a heart shape remains as the sign of the family's love and protection in the child's mind forever. The styles of solitaire diamonds are:
Round brilliant: the most popular and mathematically measured shape is the round brilliant. It has 58 symmetric facets providing a circular shape. The best-wanted colors of this particular cut are blue and white diamonds.
Cushion: like a pillow, a cushion-cut has large facets in rectangle and square ratios.
Princess: the second most well-wanted diamond shape is the princess cut. Arpad Nagy in the 1960s created this specific cut and then named it "the princess cut".
The deep square or rectangular cuts create edges, which reflect the light in concentrated colors. Princess cut is highly radiant. People usually prefer blue and white diamonds with this particular cut.
Pear: a pear cut is the combination of a round shape and a drop.
Emerald: emeralds have corner cuts with a rectangular shape.
Radiant: it combines the brilliance of a round and the shape of an emerald. It has rectangular or square corner cuts, which gives it a high color concentration.
Asscher: It is somehow similar to an emerald cut due to their similar facets, but is a square.
Oval: as the name conveys, it has an oval outline that makes it similar to a round brilliant. Oval cuts are less popular than round brilliants, though.
Heart: the outline of a heart with the concentration of color in the edges. The first impression of this shape is greatly romantic.
Marquise : It is a highly different cut with a round shape and two edges between. It has brilliant-cut facets.
The next task is to choose the appropriate solitaire setting.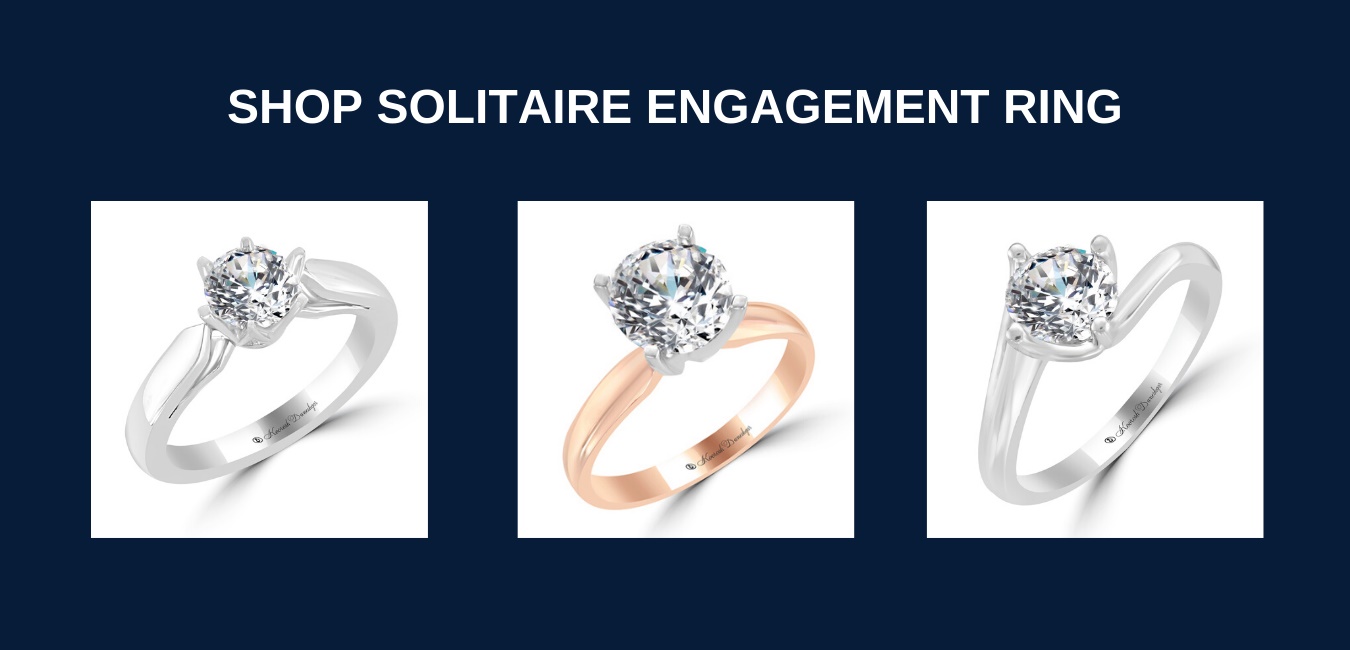 What are the different types of engagement ring settings?
The main solitaire ring settings for diamond rings are:
Prong setting: it is the most popular setting, which holds the diamond, or another gemstone, in its place like a claw. Each prong usually consists of four or six prongs holding the diamond tightly but freely enough to come up and show its size and brilliance.
The advantages of a prong solitaire setting are:
It holds a variety of diamond cuts and sizes

Not much metal is obvious and raises the diamond

It lets the light pass through the diamond and that adds to the ring's brilliance

It is classic

You can clean it easily
The disadvantages of a prong solitaire setting are:
The prongs become loosened with time

They usually snag on furniture and clothing
Tiffany & Co. suggested a scientific way to maximize the reflection of light in a special solitaire setting containing a six-prong setting. The ability to appear the diamond as larger is the main pro that distinguishes the Tiffany solitaire setting from the prong setting.
Bezel setting: the second most well-known solitaire setting is the bezel setting. Unlike the claw-shape of a prong setting, the bezel setting circles a thin metal rim around the diamond, or any other gemstone. There are partial and full bezel settings. A full bezel setting holds the diamond with a complete circle surrounding it while a partial bezel setting is a half-circle metal rim around the diamond.
The advantages of a bezel solitaire setting are:
It is modern

For active people, it ensures the safety of the diamond

Prevents the damage of the diamond

It does not snag on furniture or clothes

It remains clean and you do not need to clean it like a prong or cathedral
The disadvantages of a bezel solitaire setting are:

The brilliance and reflection of light is not as much as a prong setting

It does not properly elevate the diamond as a prong setting does
Tension setting: a jeweler measures the exact size of the diamond, puts it in-between of the two sides of the band, and presses them to fasten the place of the diamond. In a tension solitaire setting, the diamond is suspended and shines brightly, but fastened enough between the two arms of the shank.
The advantages of a tension solitaire setting are:
It reflects the light properly

It looks stylish and unique

It holds the stone tight but does not lessen its glamour

It is less expensive
The disadvantages of a tension solitaire setting are:
If the band is thick, a small stone or diamond looks even smaller than if it was in a prong or bezel setting

It is hard and expensive to resize although it was less expensive in the first place

It is rare but possible if the diamond falls out of the two sides of the band
Cathedral setting: It mounts the diamond, or another gem, by arches similar to those of a cathedral. The setting needs tension, bezel, or prong to hold the diamond since a cathedral setting only elevates the diamond.
The advantages of a cathedral solitaire setting are:
It is elegant

The cathedral setting resembles a divine object

It makes the diamond look bigger and adds to its beauty

It elevates the diamond highly enough to show its sparkle
The disadvantages of a cathedral solitaire setting are:
Like a prong setting, it snags on the clothes and furniture

It is hard to clean

If a jeweler does not properly design and place the diamond between the arches, the brilliance of the diamond cannot show itself.
Now that you are familiar with the most popular types of engagement ring settings, I would like to introduce a useful link for further information. The anatomy of the ring is going to determine the anatomy of your proposal, so you need to be knowledgeable enough in that matter. The anatomy of rings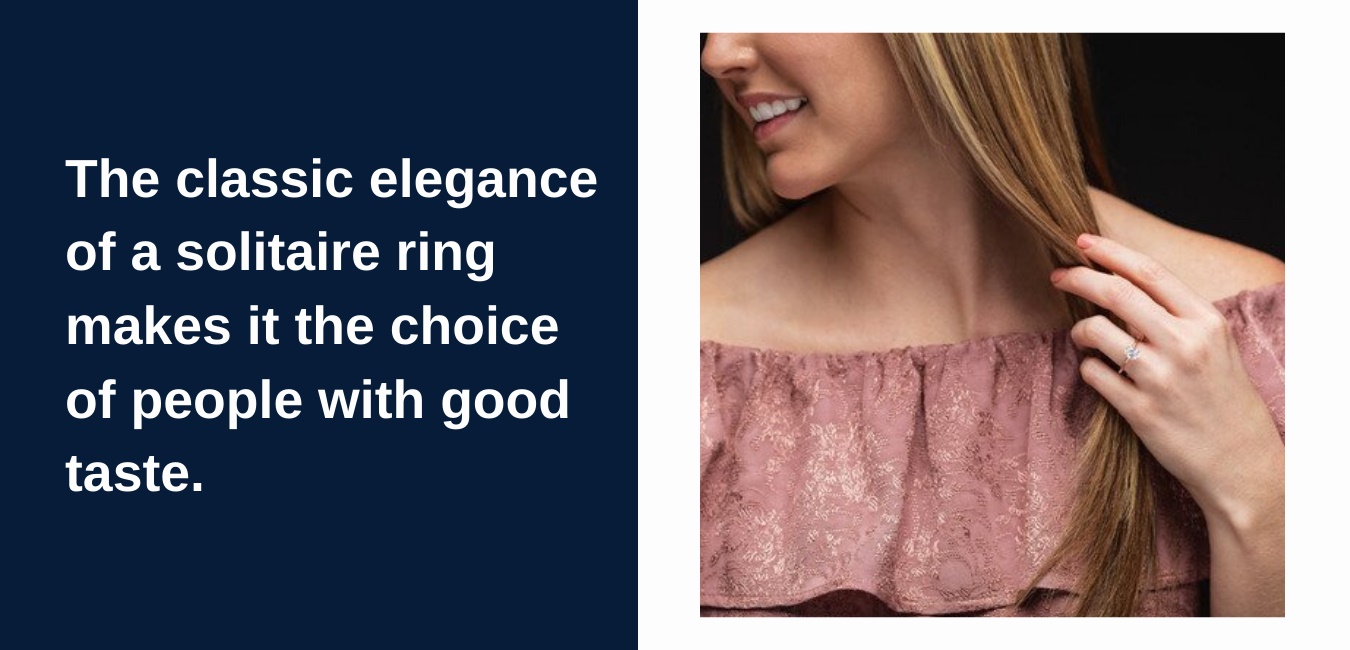 Do women like a solitaire engagement ring?
Although a solitaire setting might seem very simple and not so splendid, the fact is vice versa. The classic elegance of a solitaire ring makes it the choice of people with good taste. The sparkling colors that round brilliant shape produces enchant most of the girls.
TheKnot has recorded that because of the classic and simple form of a solitaire ring, 25% of men chose it as either the engagement ring or an anniversary gift. TheKnot also claimed that the most popular and well-wanted shape among different diamond cuts is round brilliant for an engagement ring, recording 53% of all cuts.
However, the most important reason for women loving diamonds is its symbolic notion.
How to make sure that the solitaire ring looks well on my fiancé's hand?
Apart from knowing her taste and interest, you need to take special care that the 4C of the ring matches your girlfriend's finger shape, skin color, and size: the carat weight, cut, color, and clarity. You should be sharp and attentive; even the most luxurious and expensive diamond ring causes her dislike if it does not suit her hand.
1. A long diamond suits long and thin fingers. You could choose a diamond with one of these shapes: marquise, emerald, pear, and radiant.
The metal band can be an eternity or a thicker ring. The combination of the diamond and the ring will complement her slender fingers.
2. If she has wide fingers, a pear shape will suit her hand with a thick metal band.
3. Small hands need a round brilliant to complement the short fingers.Other options could be a princess cut, cushion cut, or an oval. Make sure that both the metal band and the setting are delicate.
If your fiancé has a warm skin tone, the best metal ring is gold and if a cool skin tone, platinum, and white gold are suggested. If she has small hands, weighty diamonds are not necessarily the best options.
Choosing a suitable ring and is a little bit complicated. If you have a wise counsel, your success is guaranteed. For some advice, I introduce the link below: How To Choose The Engagement Ring Suit For Her Hand?
The last step is to size your girlfriend's finger. To make sure that the ring fits with your girlfriend's finger size, you need to measure the size in a mild temperature; neither hot nor cold hands give you the accurate size. In hot temperature, one's hands swell and in the cold weather, one's fingers shrink. Besides, some women's finger size changes in different seasons.
If you can see that she wears one of her rings in different seasons and that neither falls off nor presses her finger, you can decide that her hands do not fluctuate with seasons.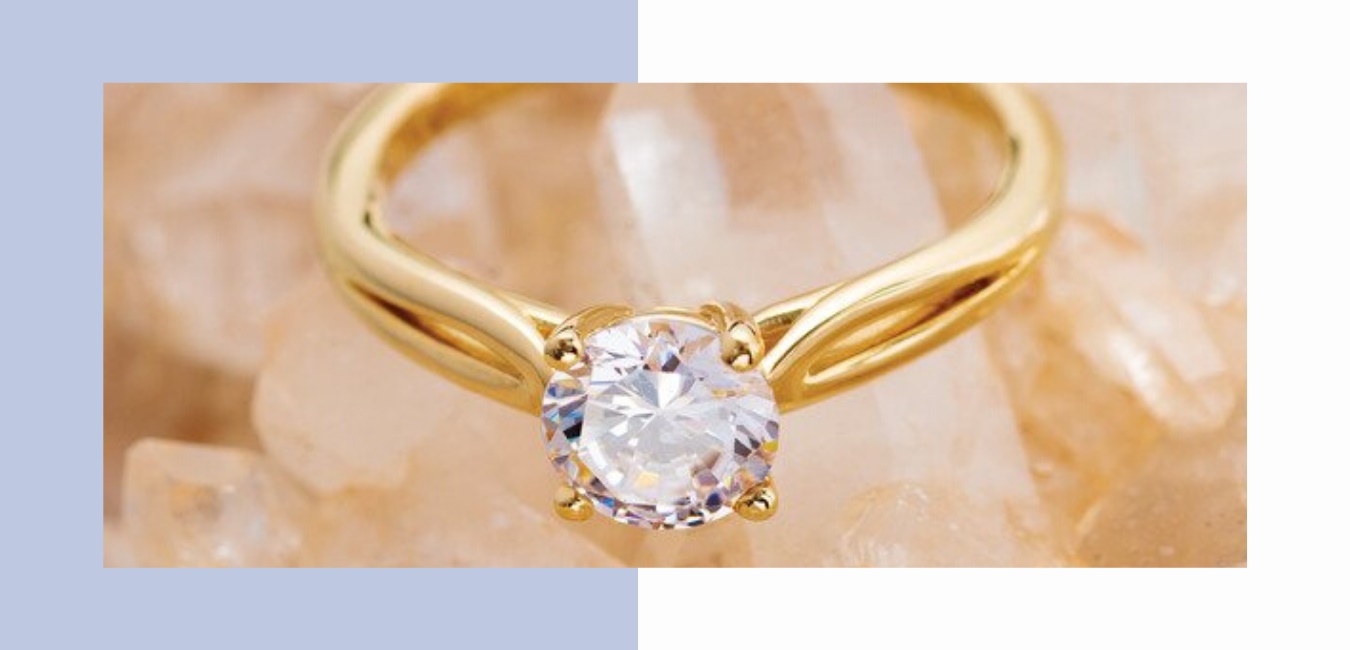 Which celebrities have chosen a solitaire engagement ring?
If the person you want to propose marriage to is very much attracted to celebrities and their romances, it will give you a useful clue of your choice. If you see her talking about one of the female celebrities as her favorite, whose biography or news she pursues, then you can take a look at the ring with which the female celebrity has been proposed. Always remember that her female celebrity's taste and personality are somehow close to her own and she looks at her like a role model.
Celebrities usually make wise engagement ring choices since they match the ring with their future fiancé's character. If you see her talking about the engagement ring of a recently engaged celebrity and conveys that she likes the taste of the man, your way is a lot easier.
All you need to do is to search and see the color and cut of the diamond and the setting. The next step is to match the diamond with your budget. You do not need to spend all your money to be exactly like a celebrity, but you can have their choice. Let us mention some celebrity choices to help you with the idea:
The Australian billionaire James Packer proposed to his girlfriend, the American singer Mariah Carey, with a 35-carat emerald cut diamond ring. Wilfredo Rosado created the magnificent white color diamond and placed it on a white gold or platinum band.
Lorraine Schwartz created a 15-carat, cushion-cut, white diamond engraved with "Adidas" for Kanye West to propose to his American media personality girlfriend, Kim Kardashian.
The famous American rapper, Jay Z, gave an eye-catching gift to his beautiful American wife, Beyoncé, with an 18 carat, emerald cut diamond, created and designed by Lorraine Schwartz. The invincible stone intelligently matches with the strength, power, and beauty of Beyoncé's luxurious voice.
The stunning American actress, Grace Kelly, accepted Prince Rainier II of Monaco's marriage proposal by receiving an emerald cut 10.47-carat diamond ring which perfectly matched with the beauty of the future queen of Monaco. Prince's choice foreshadowed the strength that Kelly needed to become a queen.
Michelle Obama received a sparkling round brilliant diamond placed on a golden eternity band from Barack Obama. The choice of a solitaire diamond ring perfectly matches with the invincible character of the former first lady of the United States.
James Righton also proposed marriage to the British actress, Keira Knightley, with a 2 carat round brilliant diamond ring. The diamond is carefully placed on thin platinum or white gold band, which matches Keira's delicate fingers and other rings.
William Tell proposed marriage to the American fashion designer and television personality, Lauren Conrad, with the classic engagement ring setting and stone. Lauren's classic personality wisely suites William's engagement ring choice, which is a white round brilliant diamond placed on a four-prong, yellow gold band.
How to protect a solitaire ring?
Since an engagement ring is one of the most precious gifts that a girl receives in her life because of both the sweet memory and the price value, you need to make sure that she knows how to keep the ring safe.
The first care you need to take from the ring is to make sure that the diamond is tightly attached to the band and is not loosened. For that purpose, you should take the ring to a jeweler to fasten and check it twice in a year and resize the band if necessary.
Since a solitaire ring's beauty is tensely dependent on its sparkle, you need to make sure that it reflects the light properly. For that purpose, clean the diamond 4 times per year by simply sending it to a jeweler or taking these few steps at home:
1. Pour dish detergent in a bowl of lukewarm water and mix it. As chlorine-based cleaner may chemically react with the metal band, do not use them.
2. Put your ring in the water for 10 minutes.
3. Take your ring out of the bowl and clean the oil off the back and the edges of the ring with a bristle brush gently.
4. Put the ring back in the liquid and brush the ring again.
5. Turn the water tab and wash your ring.
6. Dry your ring after washing it with a hairdryer.
To keep the metal band shiny, you have to:
Polish it once every couple of years, if it is yellow gold or platinum.
Dip it every four to five years, if it is white gold
Buy a ring that has a warranty to provide your fiancé's peace of mind that she can use the services of the ring for free even after some years. Besides, place the solitaire ring in a firm velvet ring box, which matches the beauty of the ring. The romantic moment of kneeling on your knees to offer marriage with a ring has been the experience of a long history.
What is the difference between a solitaire ring and a halo ring?
Although both of the rings have a single gemstone, usually a diamond, shining in the center of a band, there are specific differences between the two. While micro-pavé diamonds surround the center larger diamond in a halo setting, a solitaire ring has one sole diamond or another gemstone. The center diamond in a solitaire setting has the chance to show its unique beauty and glamour, so it is very classy.
Which metal to choose for the band?
Now that it is crystal clear for you which diamond cut and setting you are after, the metal of the band is also to be chosen. There is platinum, white gold, yellow gold, rose gold, black gold, and even combinations. Since each has its own beauty, read this blog post and decide which metal matches the cut, color, and clarity of your chosen diamond:
How To Choose Engagement Ring Metal?
What is the difference between solitaire and diamond?
A solitaire ring has a diamond, doesn't it? Yes! However, the difference is that not any ring with a diamond (or diamonds) is a solitaire. A diamond ring has one diamond or more, but it also has other gems, like sapphires and emeralds, whereas ONE SOLE diamond is the one and only of a simple metal band for a solitaire engagement ring.
What wedding ring goes with a solitaire?
As a solitaire ring has only one diamond on a simple band, there are more options for the wedding ring to go with it in comparison to other rings:
Bezel-set band
Shadow wedding band
A plain wedding band
Pavé diamond band
Tapered wedding band
Half eternity band
Eternity band
How to make a solitaire ring look bigger?
If you want the luxury gem to look bigger, do the following steps:
Clean your ring one in a while
Choose other shapes rather than a round brilliant
Consider prong setting (especially six-prong) for its delicacy
A thin band makes your diamond larger than a thick one
White gold is a better option
Have a wise choice of a retailer
Where can I buy solitaire engagement ring in Chicago?
One of the best jewelry stores in Chicago is Wedding Bands & Company. Over twenty years of experience helps the company respond to its clients' taste and style of engagement rings in Chicago. The various designs of engagement rings, including solitaire, are what we have the honor to offer. Wedding Bands & Co.'s showroom is located on 43 E Oak St. fl 2, Chicago, IL 60611.
Why should I come to you to design my ring?
We involve you in every step of the process. At first, we will sit next to you and go over any concerns you have and any specific design elements you mind the ring to have. Once we have established exactly how you want the ring looks like, we will proceed with the design process. Once you see this design, if you want to make any change or if you have any questions or concerns we will be happy to address them for you. Our role is to help you to create the perfect ring and that means we will listen to you and make sure that your ring is indeed one of a kind.
We'll help you to design your dream engagement ring without stress and spending countless hours searching for your perfect ring. All you need to do is click on "Free Consultation" to get started.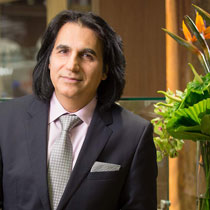 By: Koorosh Daneshgar CEO/Design Chief
Email: Koorosh@WeddingBandscompany.com