Posted by Koorosh Daneshgar on Apr 29th 2020
Halo Engagement Ring Style Guide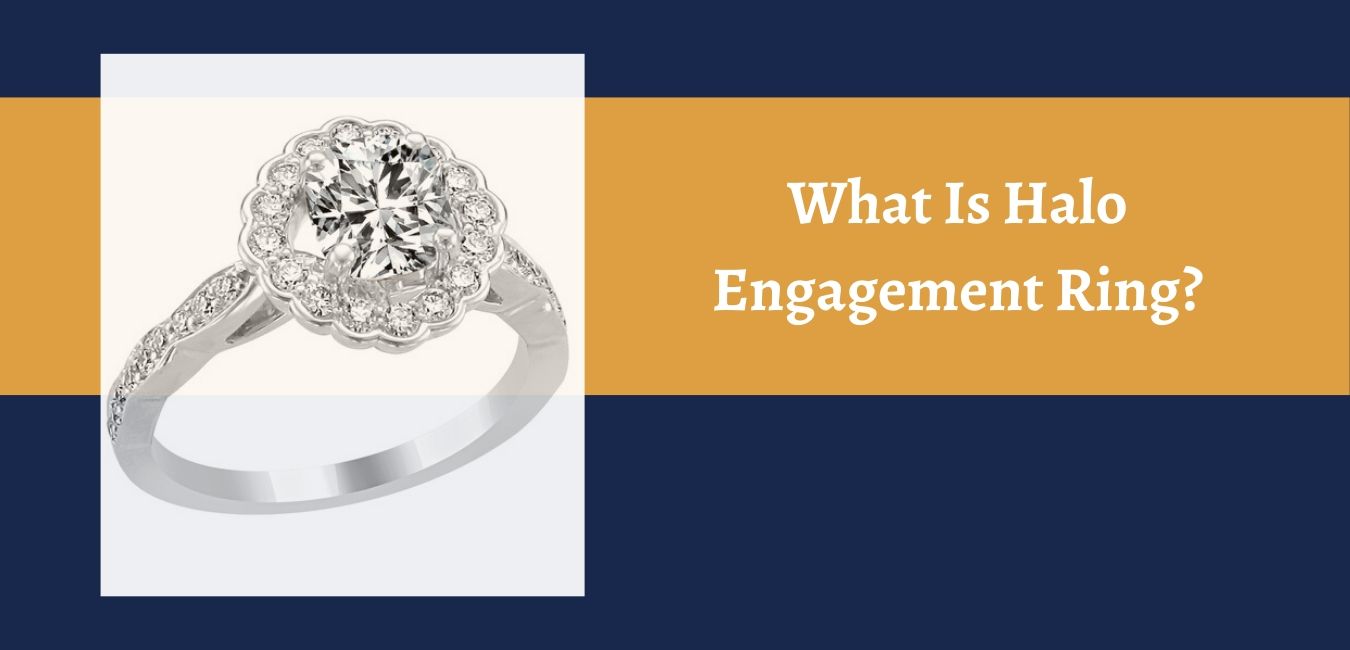 "Which engagement ring style accents my center diamond?" To answer this frequently asked question in a post, I decided to provide fundamental information about halo engagement rings.
What is a halo engagement ring? Technically speaking, we call it a halo engagement ring when smaller stones embrace a central one. Both the center stone and its surrounding stones are usually diamonds, but sapphires and rubies have their own fans. The two popular halo styles are ballerina rings and Princess Di rings.
There is so much to talk about when it comes to the ever-so popular Halo design. The following lines answer the questions related to different styles of halo engagement rings, their advantages and disadvantages, and the enlargement of the center stone in a halo setting.
What is a halo on an engagement ring?
The third lexical definition of 'halo' in the Merriam-Webster Dictionary is:
"The aura of glory, veneration, or sentiment surrounding an idealized person or thing."
That is what a halo is on an engagement ring. In other words, pavé or micro-pavé diamonds encircle a center stone, which is mostly a diamond, as if it is an "idealized thing" to show its importance and holiness. Many refer to a halo as a means of maximizing the brilliance of the center diamond gloriously.
The reason for a halo making the center stone more sparkly and larger is that the pavé diamonds reflect the light on the center stone and cause it to sparkle more. To say that more accurately, the pavé or micro- pavé diamonds produce the light around the center diamond in a way that resembles the aura encircling a saint.
The halo on the engagement ring can appear in rounds, squares, or diamond-shapes. The choice of white diamonds as both the center stone and the pavés are the classic form of a halo.
You have more options based on your preference, which can be different gems such as rubies, yellow diamonds, pink diamonds, aquamarine, moissanite, and sapphire. Albeit you can have a variety of choices for diamonds, the brightness, and sparkle of a halo is eye-catching if at least one of your choices, the center or the pavés, is the colorless diamond.
Apart from the beauty that this setting provides, let us say that halo protects the center diamond from every wear and tear, like scratching against the surface. Although halo engagement rings are from a very special type, they can be designed in different shapes, colors, and the form you wish. Your choice of metal for the shank can include popular metals, such as; White gold, yellow gold, rose gold, or platinum. The shank can be designed straight, twisted, and even double-ringed.
Different cuts can be placed in the center of the halo, yet certain cuts complement better than others do. In addition to the different metals you can choose for the shank of the halo engagement ring, it also offers you a unique option, which is to pavé the shank. However, you need to consult the jeweler when deciding to pavé the shank. If you wish everyone to stare at your engagement ring unconsciously, you can surely choose a halo for your diamond engagement ring since it will not be unnoticed.
If you think that this explanation is not enough for you, read another related post about halo engagement rings, using the link below:
Most frequently asked questions about halo design ring?

What is a double halo ring?
A double halo ring has two circles of pavé diamonds around the center stone. A double halo diamond engagement ring belongs to those who wish their diamond look much bigger than it is. The advantage of a double halo is that you do not have to invest so much on the center stone.
Because more metal is used around the stone, not only you save a bit of money, but also you would be sure that the diamond is reasonably secured. In other words, the center stone looks bigger and more sparkling with another circle of pavé diamonds around.
Although a double halo engagement ring might be more expensive because of the second circle, it provides the need for a rather smaller center stone with less carat weight. However, the rule of thumb is to choose smaller pavé diamonds so that their number does not make your center diamond look smaller. Moderation is the best attitude in choosing the around stones of a double halo engagement ring. A careless choice may ruin the sparkle and largeness of the center stone you desired.
If you choose very small diamonds for the surrounding halo, the center stone will be the center of attention. Keep in mind that there is no right or wrong choice for a halo engagement ring. It is a matter of personal preference that which ring would look better in your hand.
If you do not care much about the gaze on the center stone, you can choose bigger stones for the halo. If you are enchanted with big diamonds and sparkles, you can even consider a triple halo ring.
What is a hidden halo ring?
A hidden halo engagement ring is a tremendously romantic form of a halo engagement ring. The micro pavé diamonds are hidden in the gallery of the center stone, accenting its splendor. A hidden halo engagement ring is something between a pavé ring and a halo engagement ring. From the top, it looks like a diamond on a pavé band, but the hidden halo creates the illusion of larger center stone.
If you look from the side, you can see that the halo is like a diamond basket surrounding the beneath of the center stone. If you are a fan of pavés, but you feel like adding a halo surrounding the center diamond does not match your taste, consider this particular version of so unique a halo engagement ring. To see the difference between a hidden halo, a pave diamond basket, a single halo, and a double halo, watch this video:
Diamond and Engagement Ring Terminology

How many carats does a halo add?
Each circle of halo adds half a carat to the weight of your diamond. For example, if your center diamond weighs half a carat, having a single halo around it would make it one full carat. The weight increases with the number of halos around the center stone.
A double halo engagement ring, for example, adds a full carat to the main weight of the center diamond, and a triple halo adds 1.5 carats to the big shining diamond in the middle. However, if your chosen center diamond is already big, then a halo will make it immense. Therefore, if you are a fan of big shiny eye-catching diamond engagement rings, a halo is suggested.
Does a halo make a diamond look bigger?
People do not necessarily choose a halo engagement ring to make their center diamond look enormous, but they want to accentuate the beauty of the gemstone. However, giving a diamond an overall larger appearance is one of the advantages of a halo.
However, apart from choosing a halo setting to enlarge your diamond, other factors have a lot to affect. The size of the pavé diamonds around the center is very important. The bigger the pavés, the less they accentuate your center diamond. In other words, if you choose smaller stones for your halo, they will help your center diamond look larger than it actually is.
Second, you need to make a wise choice of a shank. Thick metal bands usually do not permit the center stone to posture as best as it can, even if you have chosen a halo engagement ring.
So, the width of your metal shank is one of the main factors that truly affect the enlargement of both the center diamond and the halo around it. A 1.5 millimeters shank will make your diamond a lot bigger, and a 3 millimeters metal band causes the whole halo to seem smaller than it is, no matter how big you have chosen your center diamond.
The third factor that affects a halo engagement ring's amount of enlargement is the color of the metal. Platinum and white gold help your diamond look bigger while rose gold and yellow gold do not.
The last criterion influencing a halo engagement ring's enlargement is the design and style of the shank. Since speaking about the anatomy of the rings is out of the scope of this post, I recommend visiting at the link below, but a pave and adds to the accentuation of the halo and the center stone.
The anatomy of ringsThe anatomy of rings
When did halo engagement rings become popular?
Like any other fashion, halo engagement rings have been trends in some years and not-much-well-wanted in others. Those who desire to be fashionable all the time, I recommend looking at what you and only you want as your engagement ring. In this case, relying on your own taste would help you be satisfied with the most special gift you ever receive.
If a halo engagement ring charms you, do not hesitate and buy it. Else, you may regret your decision of giving up on your favorite diamond engagement ring out of fear of looking old fashioned. Even if your choice of a halo engagement ring becomes old fashioned, you still feel relieved because you love it.
The history of halo engagement rings' popularity is divided into four main periods:
Georgian Era: The history of jewelry in the Georgian Era falls into three main categories of styles: baroque jewelry, rococo jewelry, and neoclassical jewelry. The popularity of jewelry was so high that the upper-class women had two sets of jewelry; daytime and nighttime.
However, the demand for precious stones overcame the supply. As a result, Georgian jewelry wearers, who were the fans of glamour, could hardly find their favorable diamond rings. It was in the 18th and early 19th century that we could track the first appearance of halo engagement rings. During this period, the center stone was only a bit larger than the halo stones.
Victorian Era: The three main stages of Queen Victoria's life divides the era into three main periods of jewelry: The Romantic Victorian Era, the Grand Victorian Era, and The Aesthetic Victorian Era. The well-wanted metals, which were silver and gold, made the metal band of engagement rings during the 19th century. The popular gemstones, including sapphires, pearls, amethyst, diamonds, garnets, and turquoise were used to produce the shape of a flower on the halo engagement rings.
Art Deco: The name comes from the abbreviation of a French architect's exhibition of Internationale des Arts Décoratifs et Industriels Modernes after the First World War. What we now consider and identify as a halo engagement ring, whose symmetricity is its undeniable characteristic, is a classic halo ring originating in the 1920s.
The Art Deco rings are still popular due to their boldness, largeness, and somewhat lack of delicacy. The use of platinum as the metal shank in halo engagement rings increased during this era, and diamonds and sapphires found their premier place among other gemstones. Nonetheless, the popularity of halo rings did not last long after the Great Depression and World War II.
Today: In the late 20th century and early 21st century, the halo engagement ring gained back its popularity. These days, halo engagement rings are becoming more and more reputable amongst other rings. Although there are different varieties of metals and gemstones for a halo engagement ring, the brilliant white has its special position as the classic and sparkly. The use of platinum or white gold for the shank and colorless diamond for both the central diamond and the pavés produces extraordinarily eye-catching glitter.
What halo engagement ring styles are popular?
D Ballerina and Princess Di rings are two of the most popular halo engagement ring styles. For a high budget, they are two of the most luxurious halo engagement ring choices. Both possessing highly symbolic notions, they are unique styles of a halo engagement ring.
Depending on the function of the center stone, a ballerina ring can be categorized as a halo ring or cluster ring. However, the shape of a ballerina ring metaphorically represents the tutu of a ballerina. The center stone resembles the bodice of the ballerina's dress, and the surrounding stones resemble the skirt of the tutu.
Another popular halo ring style is Princess Di ring. Prince Charles proposed marriage to Princess Diana with an extremely unique halo engagement ring. The center diamond of the ring was a 12-carat oval blue sapphire, and the halo stones were 14 colorless diamonds.
After Princess Diana passed away, her son, Prince William, proposed marriage with the very ring to Catherine Middleton. Catherine wore a sapphire-blue silk jersey dress, which meticulously matched with the beauty of the halo engagement ring.

Are Halo engagement rings out of style?
As I explained to you above, halo engagement rings have been in and out of fashion during their lifetime since the Georgian Era. According to Google trends, typing the phrase "halo engagement rings" in the search engines grew to 500%, but suddenly started declining in the March of 2013 and continued to decrease its lowest number in the May of 2019. The craze of the halo engagement ring has its ups and downs with the quick movement of fashion and public trends.
However, these dramatic changes do not imply that the beauty of the second most popular engagement ring has become, is becoming, or even will become antiquated. As long as some people care for the enlargement and accentuation of their engagement diamond, the popularity of the halo engagement rings remains.
My suggestion to you ladies is that do not spend so much time foreseeing a tragic ending for the popularity of the halo engagement rings. If you are really into this particular ring style, do not waste your time and interest for the sake of public trends. As long as you are satisfied with your choice, and you can take care of the ring carefully, you and your partner have invested your money in its rightful place.
What are the pros and cons of halo engagement rings?
When deciding on whether to choose a halo engagement ring or not, you need to know the advantages and disadvantages to make up your mind. Below, you will see a chart of the pros and cons of a halo engagement ring, explained briefly. The bulletin points following the chart will provide more information.
| | | |
| --- | --- | --- |
| Pros | Cons | IFs |
| Halo as protection | Dull sparkle | Incorrect placement of the central diamond/mismatch of colors |
| More sparkly, larger center diamond | Halo diamonds loss | Not taken for checking |
| More visual variety, possibility of personalizing | Hardly resized | Possessing a pavé shank |
| Popular, connects the past and present | Old-fashioned | Trendy people |
The pros of a halo engagement ring are:
The halo, which is made of pavé or micro pavé diamonds, acts as a layer of protection for the center diamond. In other words, it keeps all around the central diamond intensely like a shield and does not permit sudden kicks to break the beautiful edges of your gem.
Adding a halo to the center stone maximizes its sparkle. The micro pavé diamonds attract the light into the center stone and cause it to reflect the light better.
A halo adds visual variety to your engagement ring. This variety depends on both the shape of your center diamond and the color. Regarding the shape of the center diamond, for example, you can choose the halo to have a round brilliant diamond, yet the halo can be a square.
You have the possibility of mixing the two geometrical shapes and creating something so unique. On the other hand, you can choose rubies or sapphires for the center while choosing colorless diamonds haloing the main stone. Again, it gives you a variety of visual options, which help you personalize the ring.
Choosing colorless diamonds for both the center stone and the pavés make your halo engagement ring sparkle seamlessly if the colors match.
Its popularity never diminishes. Some of the trend observers and my colleagues call it a "halo craze" because even after so many years, they are still marvelous choices for a ring.
The luxurious style makes it look worthier than its actual cost.
If you choose the proportional size of the pavé for the halo, they make the center stone look much larger than its actual size.
Although each circle of halos adds half a carat to your ring, they are much less expensive than if you intended to buy it one sole diamond with the same weight for a solitaire setting.
Halo engagement rings connect the history to the present. The origin of the halo engagement ring is rooted in the Georgian Era, Victorian Era, and Art Deco Era; which link the history to the present fashion of the Information Age.
The cons of a halo engagement ring are:
If your choice of small diamond for the halo is not proportional, they may overpower the central diamond. In that case, the beauty of your center diamond is not highlighted since you are just showing that you have an enormous diamond.
If the color of the halo stones and the center diamond do not match, the sparkle will not blend.
If the center diamond is not placed in its appropriate place, you will not get the sparkle you desired.
If your tiny diamonds get loose over time, they may get lost and you will be forced to replace them. In other words, they sacrifice themselves for the bigger diamond.
You cannot easily resize a halo engagement ring, especially if you have chosen a pavé shank. As a result, during the period of weight fluctuations of pregnancy and postpartum, you cannot count on resizing your band.
If you or your partner are obsessed with being trendy, you may get disappointed if you find the halo engagement rings being talked of as old-fashioned - You may feel a tad bit medieval.
Many of the cons related to a halo depend on the jeweler, the client's taste, and the client's knowledge of engagement rings. They are mostly avoidable as long as you take good care of your diamond ring, and you buy it from the professional jeweler. Buying an engagement ring, not necessarily a halo engagement ring requires you to be a well-educated person about rings and diamonds.
After gaining enough knowledge about diamonds and rings, you can feel relieved that your precious investment is one of the best choices you have ever made, and it lasts for you until you pass it on to the next generation. There is a blog post that educates you on how to take care of your engagement ring. I highly recommend you to read it in order to make sure that your halo engagement ring remains safe forever.
Can I design my halo engagement ring?
To choose a halo setting for an engagement ring provides two options. The first one is to choose easily among the already existing settings. The second, on the contrary, is to customize it following your taste.
That is to say, you can make your ring ranging from simple alterations to big changes. Just keep in mind that there are many options for you to personalize a halo ring, and that is one of the positive characteristics of this particular engagement ring. However, you need to be creative and most importantly, seek your jeweler's advice. Here are some suggestions for you:
The Center and the halo: Except for the carat weight and clarity, the center stone can offer other varieties. If your choice of the center stone is a diamond, there is a spectrum between yellow and colorless.
If not, rubies and sapphires are your other options. In addition to that, there are different cuts and shapes for the center diamond, such as princess, emerald, oval, marquise-cut, round brilliant, and cushion-cut. Then, you can alter the side stones to the shape of the center stone.
Appearance: Other than just a common center diamond and the proportional halo around it, you can choose a Flower Halo Diamond Engagement Ring or Star Halo Diamond Engagement Ring. To create the movement illusion of these two shapes, jewelers used different diamond sizes as well as so much detail.
The band: The band offers a wide range of varieties for you if you intend to personalize your halo engagement ring. You have the choice of whether to pave, partially pavé or not to pave at all. Choosing to pavé the shank has its advantages and disadvantages, which you need to be aware of and decide wisely.
The metal: for a halo engagement ring, like other diamond engagement rings, you can pick between yellow gold, rose gold, white gold, platinum, or even a combination of the two. It may seem more conventional if you choose only one of the metals counted before, but you can have a combination if that is your type. To get an idea of which metal to choose for your band as well as the pros and cons of each, click on the link below:
How To Choose Engagement Ring Metal?
Halo: You can play around with your options with a halo design, if this special ring is your choice. You can choose different side stone shapes if you are not risky and just want to make your ring look unique, but not that different. Furthermore, other options are a double halo engagement ring and a hidden halo engagement ring. If you are a fan of grandeur and glamour, you can even add the number of halos by making it triple.
Engraving: This particular option makes your engagement ring unique and personalized. You can engrave your fiancé's, your name, your motto, the secret word between the two of you, or your favorite shape in the ring.
The next step would be to find suitable wedding bands for a halo engagement ring to make sure that the sparkle of your engagement rings is guaranteed.
Where can I buy halo engagement ring in Chicago?
One of the most experienced jewelry companies in Chicago is Wedding Bands & Company. Out of thirty years of experience in the jewelry business, we are capable to help you design your unique halo engagement ring, or any other style of engagement rings Chicago. The Wedding Bands Company's showroom is located at 43 E Oak St. fl 2, Chicago, IL 60611.

What are the wedding bands for a halo engagement ring?
After you decided to choose a halo for an engagement ring, you need to make sure that your choice of wedding ring is not going to harm its beauty. The suggested wedding bands for a halo engagement ring are:
oColorless pavé diamond band
oRose gold pavé band
o'Slip under' wedding band
o'Guard' for a round/square
o(Half) eternity band
How can I make my diamond look bigger?
The tips below will help your diamond look bigger:
Keep the diamond shiny by cleaning it
Choose wisely for diamond clarity
Consider the shape of the center stone
Choose a white thin metal band
Choose a professional jeweler for higher quality stone cut
Consider specific settings, such as halos or clusters
Choose small side stones
What are the different types of ring settings?
Different types of ring settings are:
Solitaire Setting
Halo Setting
Channel Setting
Cluster Setting
Tension Setting
Bezel Setting
Eternity Band
Infinity Setting
Cathedral
Pavé Setting
Vintage Setting
Prong Setting
Tiffany Setting
Three-Stone Setting
Bar Setting
Tension Style Setting
Flush Setting
Split-Shank Setting
Why should I come to you to design my ring?
We involve you in every step of the process. At first, we will sit next to you and go over any concerns you have and any specific design elements you mind the ring to have. Once we have established exactly how you want the ring looks like, we will proceed with the design process. Once you see this design, if you want to make any change or if you have any questions or concerns we will be happy to address them for you. Our role is to help you to create the perfect ring and that means we will listen to you and make sure that your ring is indeed one of a kind.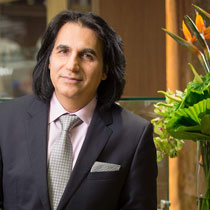 By: Koorosh Daneshgar CEO/Design Chief