Posted by Koorosh Daneshgar on Nov 16th 2020
Custom Engagement Ring Timeline
A beautiful, custom engagement ring is a truly unique sign of the special love you share with your significant other upon your hand. Your romantic life is worth more than an ordinary engagement ring. Many couples have some symbolic ideas, in their mind, for their unique ring. As a jewelry designer, I've helped many designs their custom engagement rings. Therefore, I advise you to share your ideas earlier for your personalized engagement ring.
It takes between two-six weeks, sometimes more, depending on your customization ideas and your active contribution in the process, to design your custom engagement ring. We need you to meet us to start the designing process, share your ideas, stories, and confirm different aspects of designing and crafting.
Many couples would like their engagement ring to be a reminder of their special moments with their partner. Making a custom engagement ring is no immediate job. In this post, we will take you to the world of custom engagement rings, to explore more about the concept, time, and process.
What is a custom engagement ring?
Jewelers specially design your custom engagement ring for your unique romantic relationship, based on your ideas and feelings. A custom engagement ring is a unique engagement ring that designers create specifically for you, from scratch rather than mass production.
Your engagement ring should be distinctive because your love experience is unique. A custom engagement ring is the sign of your special love and feelings toward your partner. Custom engagement rings convey the message of your special care and feeling, from the very first moment of proposal.
You may have spent a lot of time in Chicago's Jeweler's Row to find a beautiful engagement ring that reflects your ideas, but you found nothing. You may need to reflect a special place in your engagement ring, for example, the place you are planning to make a proposal or the place where your partner loves so much, or where you first met each other. Moreover, some couples even decide to engrave their names, special dates, jokes, and expressions between themselves. Some even desire to add a family heirloom to a new engagement ring to welcome the new member of the family.
How much does it cost for a custom engagement ring?
A custom engagement ring costs between $15,000 – $30,000, on average. However, you will not know the total price until you choose the elements and styles.
You can have a custom engagement ring with any budget size. The rarity of stones, value of metals, complexity of design and setting, and a few other minor factors are the critical elements that affect the price of the final job. To manage your budget, you need to consult with an expert designer and make sure to mention your budget limits.
The fact that you are planning for a custom engagement ring does not necessarily mean that you need to spend too much money. People commonly believe that custom engagement rings cost a lot more than their common counterparts. However, in some cases, the custom engagement rings price is equal or lower than a pre-designed, mass-produced one.
If you are choosing a diamond as the center stone, you should expect to pay more. For example, for a custom-designed engagement ring with a 0.5-carat diamond, you should approximately expect to pay $4800. When you choose more precious stones, you will expect higher prices. If you are looking for a cheaper, custom engagement ring, you can choose other stone alternatives. Some alternative stones look so similar so you can use them for lower budget cases.
It is good to be knowledgeable about stones and their value before attempting for a custom engagement ring. In this link, we provide some basic information about different stones. Precious Stones.
Ring metal types and the amount of used metals have a great impact on the total ring costs. To control your costs, you can choose a lower quality metal or choose a setting with less amount of metal use. Our designers can help meet your budget limits and allow suitable alternatives.
There are many different precious metals. We suggest taking some time to learn more about them to make sure you choose the most suitable choice. In this link, we provide some basic information about different metals. How to Choose Ring Metals.
You don't need to be a jewelry expert to make a custom engagement ring. Expert jewelry designers help you during the whole process and provide you with the necessary information about the quality and value of different elements.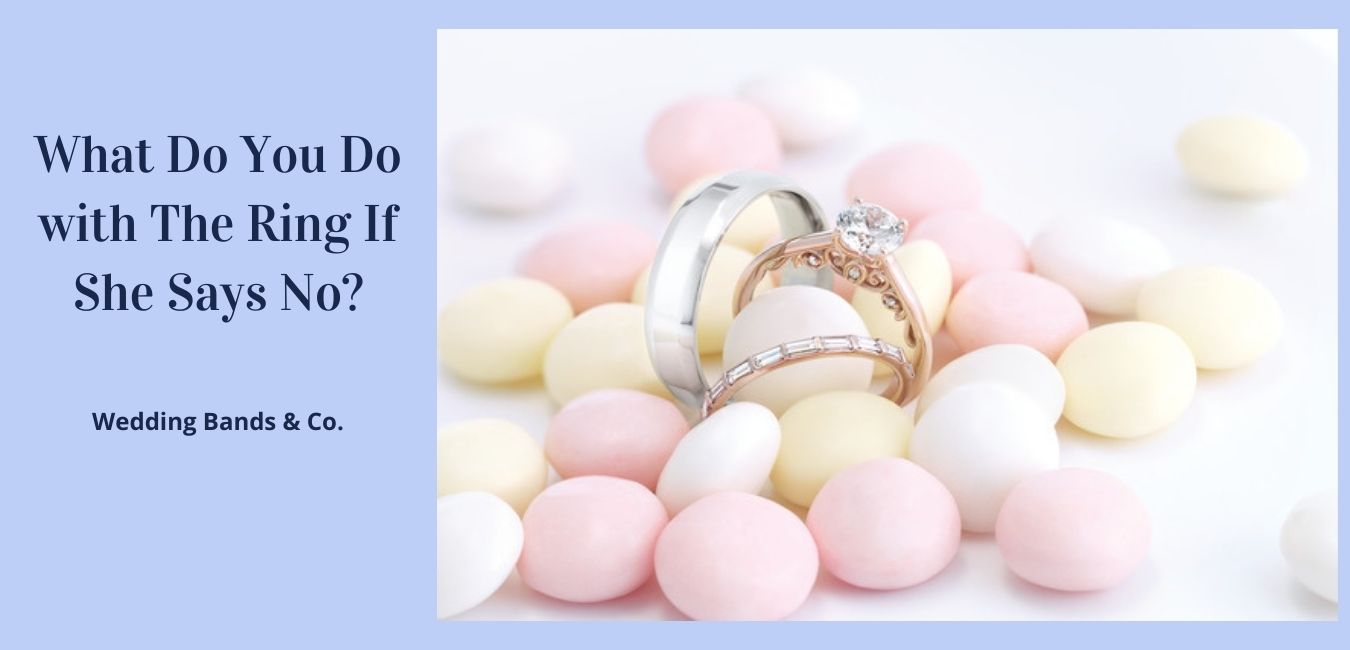 What to consider before creating a custom engagement ring?
Now that you are planning for a custom engagement ring design, you need to take some considerations into account:
It takes a much longer time to set up a custom ring design, and you could go back and forth to your designer several times. You need to engage in discussions with them to express your ideas and stories to make a perfect design. Custom rings usually take more time because designers must design and craft them from scratch.
At Wedding Bands & Co, we go through a time-consuming process for custom engagement rings, and we inform the client as we progress, from start to finish. In this link, we have explained the full process of customizing an engagement ring, in detail. Custom Ring Design-Full Process.
You need to set your budget limit for a custom engagement ring. Setting your budget can help you specify your limits and determine what metals, stones, and settings you can afford. Please remember to consult with your jeweler about your budget limit. Remember to bring a flexible budget, as your tastes may influence a must-have design, and it might be slightly more expensive than your initial idea.
You would better choose a reputable designer with extensive experience in the jewelry designing field. Expert designers help you a lot, especially if you know little about stones and different settings. Designers can help you better choose the metal, stone, and specific designs, and asking questions that can help you shape your idea and make it more material.
4-Consider your partner's interests
You should consider your partner's childhood, present job, lifestyle, her likes and dislikes about engagement rings, or even some of their general interests, such as favorite things or places.
You need to take several considerations into account for choosing the ring that suits your partner's hand. In this link, we provide a useful guide to choose an engagement ring. Which engagement rings suit your partner's hand?
You can find inspiration from already existing designs. A way that's quite popular is to find a design in a jewelry store, or even online, and bringing that design to a designer, either getting a new version of that piece, updating the piece to suit your tastes, or using multiple rings as inspiration to come down to your ultimate taste.
6-Choose style and setting
You can consult with your designer about different styles and settings. Please remember to choose a setting that matches your partner's lifestyle and tastes. Be mindful if they like traditional or fancy, stone shape and personality.
7-Select material and stones
You need to select among different materials and gemstones, based on your budget limit. You also may have a gemstone and want to apply it in a new setting for the new person in the family.
8-Go through the process with your designer
You need to make lots of decisions during this process. It is better to cooperate with your designer and keep him informed about your ideas and comments, by frequently going back and forth to him.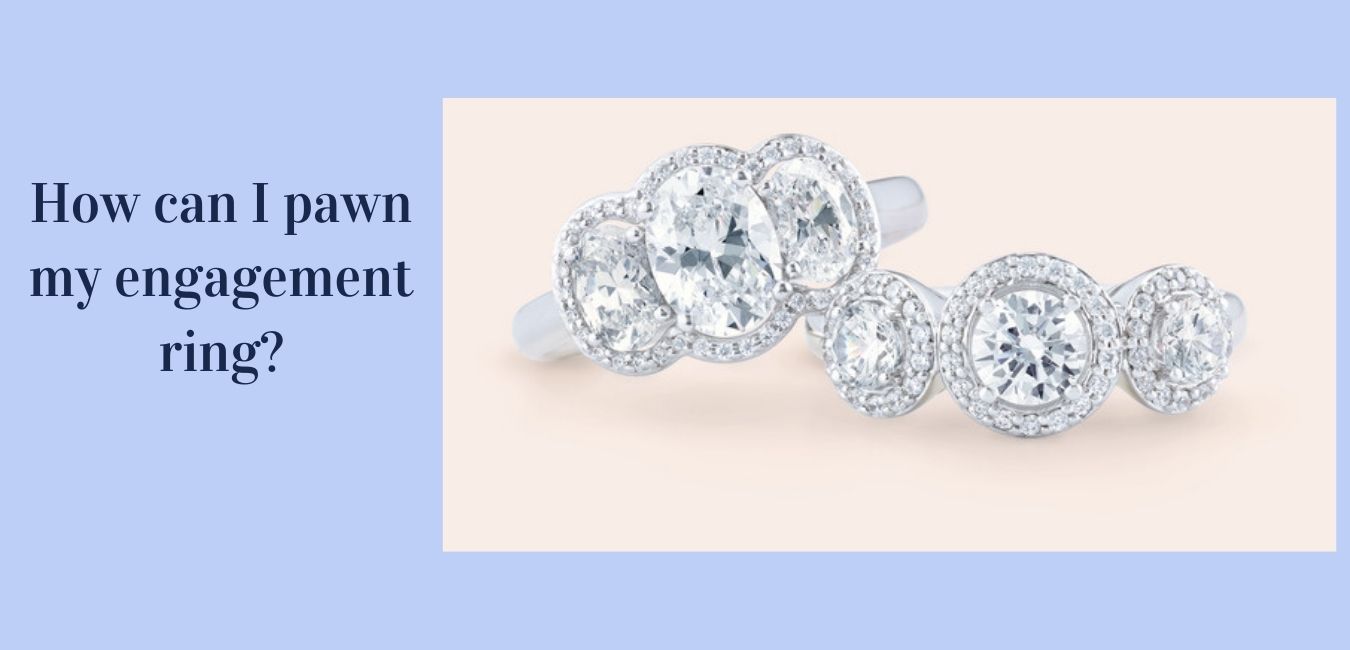 What makes a ring expensive?
The type and quality of stone metal, setting, designer's brand, reputation, and special custom design can make a ring expensive. Jewelers price the stones based on 4Cs characteristics; cut, color, clarity, and carat. More customization, such as engraving or working with a designer, can add to the total price of the ring.
The best custom engagement rings Chicago
In Wedding Bands & Co, you can find the perfect custom engagement rings in Chicago. Our expert designers accompany you in every step of your ring design. Our designing expertise, advanced tools, software, constant relationship with customers make us the best option to customize engagement rings.
Why should I come to you to design my ring?
We involve you in every step of the process. At first, we will sit next to you and go over any concerns you have and any specific design elements you mind the ring to have. Once we have established exactly how you want the ring looks, we will proceed with the design process. Once you see this design, if you want to make any change or if you have any questions or concerns, we will be happy to address them for you. Our role is to help you to create the perfect ring and that means we will listen to you and make sure that your ring is indeed one of a kind.
We'll help you to design your dream engagement ring without stress and spending countless hours searching for your perfect ring. All you need to do is click on "Free Consultation" to get started.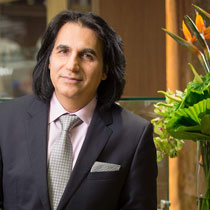 By: Koorosh Daneshgar CEO/Design Chief