Posted by Koorosh Daneshgar on Oct 30th 2021
How to Have a Unique Engagement Ring?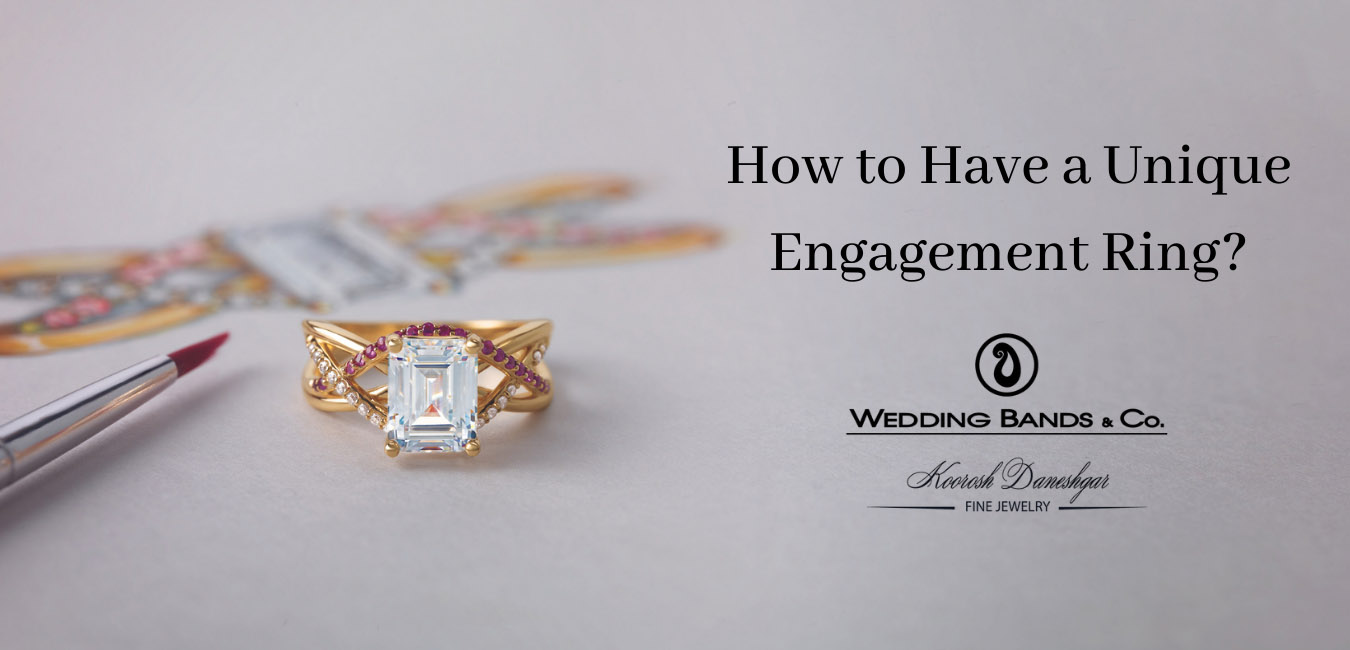 Having a unique ring is what most women are looking for. Every couple want their ring to be one-of-a-kind just like their own love story.
Luckily, engagement rings can be designed uniquely because of their several features. You have many choices in the type of stone you want to use in your ring, the cut of your stone, and your ring settings that can make your ring a unique and piece.If you are looking for a unique engagement ring, there are several ways you can find one.
The first step in having a unique and especial engagement ring, is choosing a trusted and experienced jewelry designer, who will guide you step by step with the process of creating an everlasting unique engagement ring that you will love. If you do not know the qualifications of an expert jeweler this blog can help you: How to Choose a Jeweler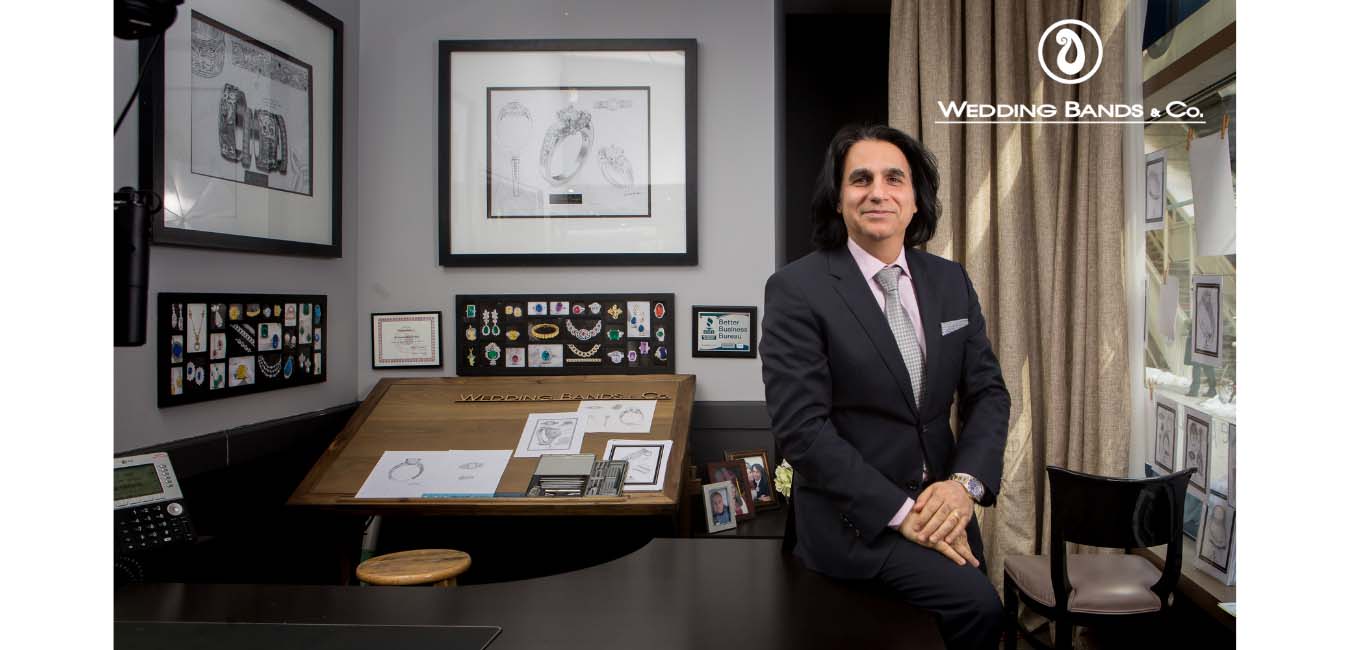 Learn about the different types of ring settings, and metals and decide which one is more appealing to you.If what you have in mind is a ring with a single center stone, you can work on the band and add details to it, such as accent gemstones or special engraving. You may want to have the wedding band a little wider or have a special shape such a twist design. You may also decide not to have a center stone, and have your ring designed with several smaller stones. These stones can be used in an order such as pave setting or with some customized yet brilliant design. You can also have your ring designed with a unique colored gemstone. Read this blog to have more information about engagement ring styles.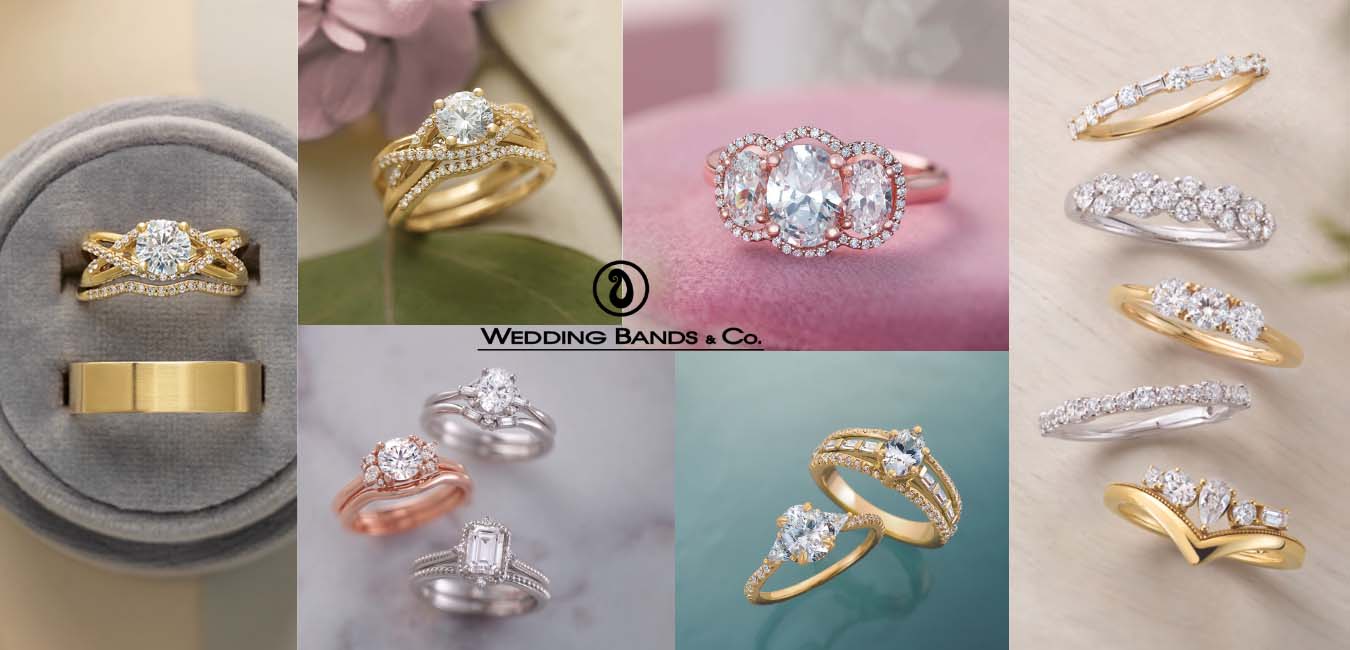 Although diamond engagement rings are very popular recently, colored gemstones can give your ring a very unique sparkle and beauty. You can choose between many stones such as ruby, emerald, sapphire, etc. Each have their own mesmerizing color and sparkle. Sapphire can give you a wide selection of colors from its famous deep blue to yellow, purple, pink, green, and orange. Rubies can bring your ring a red look which makes it a symbol of passion and love. Without doubt Emeralds natural green color is always a unique symbol of fashion and royalty. You may choose your partner's birthstone or the gemstone that describes her the best. Considering this steps will help you when choosing a unique and special engagement ring design. Gemstones are very different in their color, quality, and price. In order to have more information about gemstones read this blog: What Are Precious Stones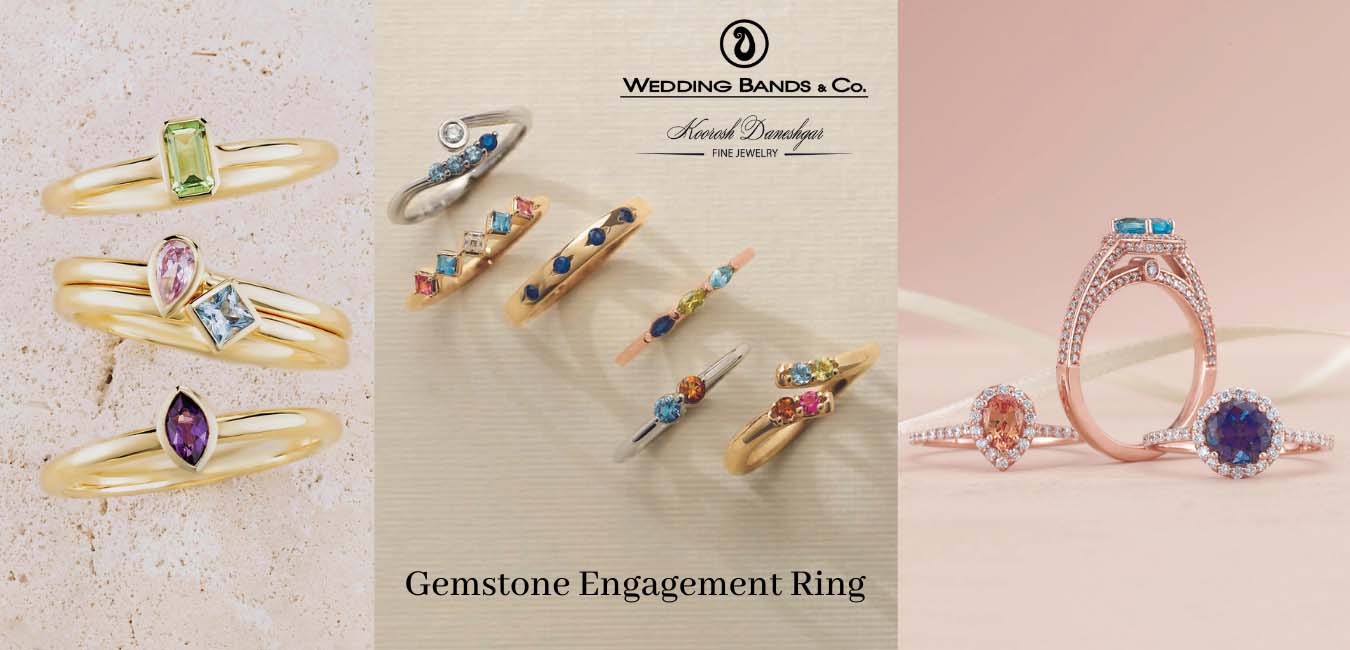 Another way to find a unique engagement ring is exploring through pave-set Diamonds vintage designs, their artistic patterns can create a one of a kind unique ring.
You can go beyond your love story and look for different eras. You may be inspired by a love story or romantic work of an era and you can choose a vintage design for your ring related to that era. This will make your ring extraordinary and truly one of a kind.
Last but not least when considering a unique engagement ring, is having it customized by an experienced jewelry designer. You can always bring what is in your mind to us and we will make your thoughts into reality. Whether you have a design in your mind or just a concept, you can always start working with us. Our chief designer, Koorosh Daneshgar, will start the journey of designing and creating your dream ring design. You will be involved in every step of this process and the journey will become unique to you just as your ring. A custom designed engagement ring is an ideal option for those looking for a distinctive ring design. It will bring to life your unique dream ring design.
Check our custom ring design page to learn about the process and all the steps toward designing and creating a piece.
Why should I come to you to design my ring?
We involve you in every step of the process. At first, we will sit next to you and go over any concerns you have and any specific design elements you mind the ring to have. Once we have established exactly how you want the ring looks like, we will proceed with the design process. Once you see this design, if you want to make any change or if you have any questions or concerns we will be happy to address them for you. Our role is to help you to create the perfect ring and that means we will listen to you and make sure that your ring is indeed one of a kind.
We'll help you to design your dream engagement ring without stress and spending countless hours searching for your perfect ring. All you need to do is click on "Free Consultation" to get started.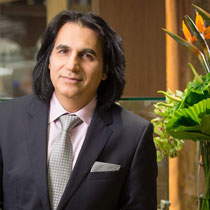 By: Koorosh Daneshgar CEO/Design Chief