Posted by Koorosh Daneshgar on May 27th 2020
Chicago Diamond District
Many questions occupy your mind when it comes to purchasing a Chicago engagement ring. The most critical and significant one is how to choose a jeweler in Chicago? In this blog, I will explain how to choose amongst Chicago jewelers using my experience in this business.
How to choose a jeweler in Chicago?
Since a jeweler will be a lifelong acquaintance, you should dedicate enough time to familiarize yourself with at least three jewelers to find the person matching your personality. A compassionate, reputable, and experienced jeweler can help you through this journey. In Chicago, you can find the person you can trust the most on Jewelers Row.
When you want to choose a jeweler, many questions require complete answers. To make the final decision of whether to buy an engagement ring online, from a chain store, or an independent one, you need to know yourself and the family jeweler you prefer more.
How do you know if a jeweler is reputable?
The first characteristic of a reputable jeweler is the trust they have gained through their business. The pure number of a jeweler's years of experience is a proof for a jeweler being reputable. Apart from dedicating time to see the jeweler in-person, you can search for the reviews and comments they have received in reliable sources.
A reputable jeweler possesses several characteristics:
Ethics: In my opinion, as a jeweler in Chicago, being ethical is the most important feature that makes a person trustworthy and reputable. Having signed the Code of Professional Practices of Jewelers of America is a sign of being an ethical jeweler, who is accepted by the professionals of the business.
Experience: Years of experience is a business guarantee of a jeweler's reputability. Years of experience helps the company members work like a family, which also ensures the passion the owner has for their job. You have to personally visit the jewelry store and ask them about their history, but you would better be cautious about misrepresentations.
Respectability: A reputable jeweler has gained their reputation by being respectable and respecting their clients, regardless of their background and budget. A respectable jeweler responds to all your questions and facilitates the process without any intention of selling you their goods.
Return Guarantee: A jeweler vendor with a good reputation is not concerned with a return. Therefore, if the jeweler offers a return guarantee, that is a sign of high quality in the jewelry you are purchasing.
Feedback: Read other clients' comments and reviews about the previous purchases. It is one of the best ways to find out the jeweler's reputation.
Be extra careful about the dates they have written in the comments. The 'Better Business Bureau' is a valid resource, where you can start your search.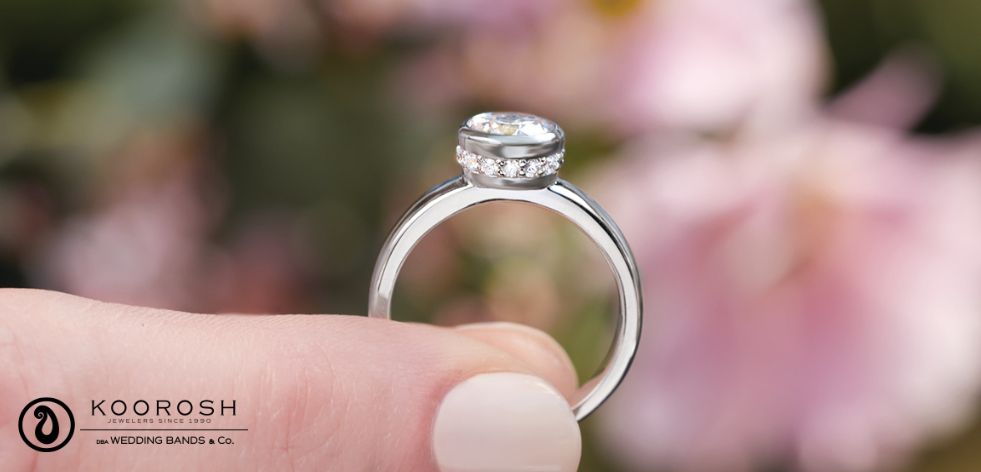 What is an engagement ring specialist?
An engagement ring specialist is an available mentor who helps you make the best choice of an engagement ring purchase. A ring specialist has to be in contact with you during the whole process and answer all your questions. They educate you with all the essential information about rings until you make the final choice of an engagement ring.
An engagement ring specialist is an inquisitive person in the jewelry market, who constantly tries to extend their knowledge of jewelry business through valid research. That helps an engagement ring specialist to know their customer better and assist them in finding their favorite piece of jewelry, an engagement ring especially. Through the entire purchase process, your engagement ring specialist accompanies you, including your first questions, your worries, a variety of engagement ring choices, the limitations of your budget, making a decision, and finally, the purchase itself.
An engagement ring specialist's guidance depends on both their knowledge of jewelry and their familiarity with your taste. In other words, you and your specialist have to spend enough time together so that they show you different ring options and know your style properly in addition to the knowledge a ring specialist has to have about gems, metals, settings, styles, resizing, and price value. Additionally, an engagement ring specialist gives you information about the environmental and social issues related to different gems and metals if that is your concern.
Within the framework of your budget, the specialist offers you a variety of options for an engagement ring. However, if what you like is pretty unique, the specialist makes appointments for you with different members of a jewelry group, such as a gemologist. Finally, they will help you create and design your own style of an engagement ring, the one that truly satisfies your taste and style.
Is it OK to buy an engagement ring online?
Purchasing an engagement ring online is fine only if you know how to get what you want. Since online shopping cannot provide the real sample of an engagement ring the way a brick and mortar store does, it is necessary to consult with a professional jeweler immediately after the purchase to ensure what you have received is the desired one.
Internet shopping is a useful method for purchasing engagement rings, yet it is risky. As I explained at the beginning of the blog, choosing a jeweler at first and then, choosing the diamond happens in a process, which needs dedication of time to assure the correctness of your lifelong choice. Therefore, simplifying the process by quick research on the internet, choosing an engagement ring, and purchasing it seems to be hasty.
However, if you have decided to buy an online engagement ring, make sure that there is a return guarantee. Not only an online purchase but also a brick and mortar store purchase has to have a clear return policy, which you have to be familiar with. The reason is that in case you do not like your purchase, you sill wish to return it and reconsider your choice.
Another key principle for shopping online is to ask for a jeweler's advice in-person after you received your ring. Diamond rings are better to be checked by a jeweler in-person since each diamond possesses unique characteristics, for which you need an expert to help you out.
If you are living in a rural area, and it is hard for you to travel to the city for an appointment with a jeweler personally, the only option left for you is to contact one via the internet. If you do not know which jeweler to choose, read this blog post.

Where should you buy an engagement ring?
You can purchase your engagement ring from several possible places, including specialty jewelry stores, chain stores, and online vendors. Depending on your priorities, you may decide either of the mentioned places. However, a jeweler's row is a wise choice since it offers a variety of options and independent stores with different potentials.
Chain stores are located in malls or shopping plazas, which is the option of many people. They provide logos, brand names, and beautiful ring boxes . The main characteristic of chain stores is that the price of jewelry marks up and down constantly in different seasons.
The reason for chain store maneuvering so much on pricing is that they focus mainly on mass production. Some people are simply fans of malls, so they find chain stores fascinating and are attracted to them. Besides, engagement rings and wedding rings are usually less expensive in chain stores.
The popularity of online shopping is fast increasing. Fans of technology feel more comfortable searching the internet for buying goods. In other words, some people like to search online, decide online, correspond, and purchase online. If someone is not interested in the amount of time required to know a jeweler, ask questions from them, and buy the ring, they can decide to shop online. Also, online purchases are usually more affordable for a limited budget.
Specialty jewelry stores located in jewelers row provide a great opportunity for you to take a walk with your special someone and find out their taste in engagement rings and jewelry. Specialty jewelry stores are usually willing to answer all your questions and advise you for free. These stores, especially if located on Jewelers row, offer you a range of diamond rings well as different services. Explaining more about each of the stores mentioned in detail is out of the scope of this post, so I recommend to educate yourself by reading this blog post about specialized engagement ring stores.

Where to buy an engagement ring in Chicago?
The Jewelers Row in Chicago is an appropriate place to meet with jewelers and gemologists as well as buy jewelry. For buying engagement rings, especially diamond rings in Chicago, you should visit the Loop community area, which is the location of the Jewelers Row District.
Wabash Avenue in the Loop community area of Chicago is where you can come across possible appropriate options for jewelers and different quality diamond rings. In the downtown of Chicago, at the corner of Madison and Wabash, there is a historical building, which has been known as the jewelry district for more than 100 years. This particular location in Chicago resembles the popularity of Hills Street in Los Angeles and 47th Street in New York.
Since the true jewelry market takes place in the Jewelers Row Chicago, both pricing and quality are what the jewelers are competing for. Therefore, you can make sure that you are going to find the best jewelry design, thanks to over 150 jewelers from various nationalities, in addition to the best services.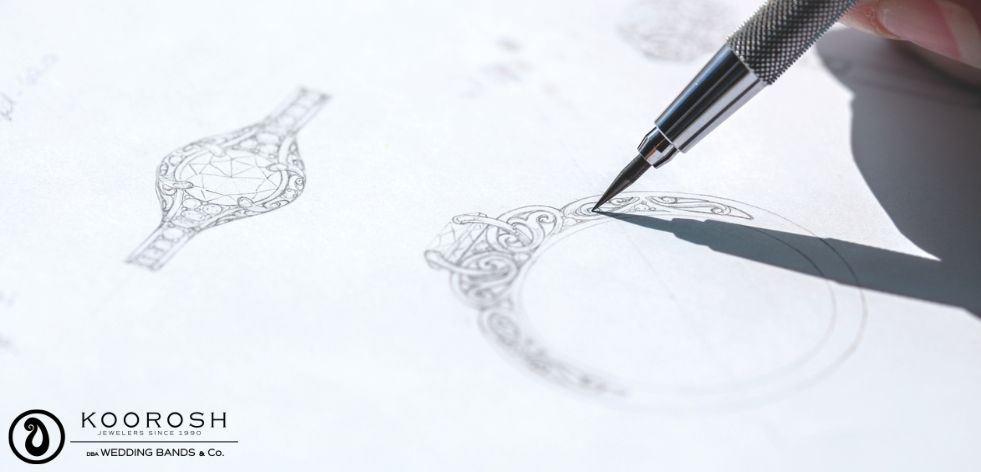 Wedding Bands Company
One of the most professional companies on Jewelers Row District of Chicago is Wedding Bands & Company. We have over 20 years of experience in fine jewelry, yet our specialty are diamond engagement rings. Jewelry designers of the company are from different backgrounds, and they view their business as their passion, not just an occupation.
Jewelry is a business whose existence is the result of the union of science and art. The knowledge generated by the combination of art and science requires years of the patient experience. This is how the Wedding Bands & Company began to work, and following that, it is expanding its knowledge and experience.
The founder of the company is Koorosh Daneshgar, whose interest in jewelry originated in his childhood. The rest of the team shares the same passion for jewelry and engagement rings, especially diamond rings. The founder has more than 30 years of experience in the field, yet the company has worked for over 20 years, which is the reason for the company earning its clients' trust.
So many newborn businesses close within the first or second year of starting. The satisfying fact about the Wedding Bands & Company is that it has maintained its position in the jewelry business with the reputation of customer service and engagement ring design. In addition to that, ring specialists of the Wedding Bands & Company feel passionate about their job. As a result, they try to be always available and even think about your designs at home, which means that their career is inseparable from their lives.
The Wedding Bands Company's showroom is located at 2 North Wabash Ave, Chicago, IL 60602. If you wish to know how the company's founder started his professional career, read his story in his own words. You can also check out our reviews on google to see our customers' opinion.
Here is our location.
Where is the Jewelers Row in Chicago?
Downtown Chicago is the location of Jewelers Row. A historical building is a house of many jewelers, jewelry designers, and gemologists, who design, purchase, exhibit, and sell diamond rings for many customers. Chicago's Diamond District is located in the Loop community.
To so many people, location is an important factor in choosing an engagement ring since they need to visit their chosen jewelry store more than once to come up with a conclusion of which engagement ring to choose. If you are meticulous, Jewelers Row is the best option for you because you can pick among a range of engagement ring designs.
Jewelers Row Chicago, or the district of diamonds Chicago, is located in the Loop community of Chicago's downtown area. Wabash Avenue, which is where the Chicago district of diamonds is located, covers the distance between East Monroe Street and East Washington Street.
The district is famous not only because of being the center of jewelry but also for its historical beauty of the 20th-century buildings. Therefore, you will enjoy the landmarks of Chicago in addition to shopping. If the diamond district is your option for purchase, look for an engagement ring specialist who offers you full onsite or in-house services.
If you are wondering how to get to Jewelers Row in Chicago, you have two options:
1. Public Transportation passing near Wabash Avenue includes CTA bus, train and Chicago's 'L' or subway system. For more details of the lines, use this link.
2. If you would rather travel by car, you will have to pay for the expensive parking lots of the Loop. A Self Park at 55 East Monroe, Adams & Wabash Self Park, and Grant Park North Garage are the three nearby parking lots you can use.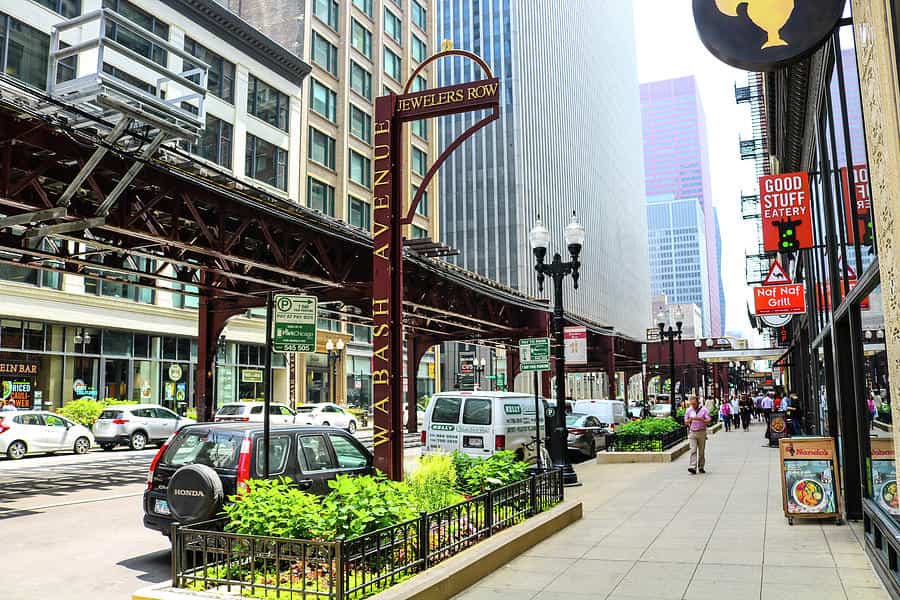 Will a jeweler steal my diamond?
A jeweler may switch off your diamond; it is extremely rare, though. Since most of the diamonds have an ordinary color grade and low clarity range, they are not worth stealing. Besides, a reputable jeweler's professional credibility is much worthier to them than dollars. Therefore, if you choose a jeweler who loves their job, you can trust them.
What do I need to know before buying an engagement ring?
Before buying an engagement ring, know about:
The significance of each of the four Cs

The characteristics of different metals

Different settings

Which stone, shape, and style to choose

Surprised or involved

Your budget

Certification

The difference between the usage of insurance and warranty

Enough time

Accurate finger size

Customizing
We involve you in every step of the process. At first, we will sit next to you and go over any concerns you have and any specific design elements you mind the ring to have. Once we have established exactly how you want the ring looks like, we will proceed with the design process. Once you see this design, if you want to make any change or if you have any questions or concerns we will be happy to address them for you. Our role is to help you to create the perfect ring and that means we will listen to you and make sure that your ring is indeed one of a kind.
We'll help you to design your dream engagement ring without stress and spending countless hours searching for your perfect ring. All you need to do is click on "Free Consultation" to get started.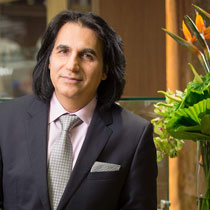 By: Koorosh Daneshgar CEO/Design Chief