Posted by Koorosh Daneshgar on May 11th 2020
All you need to know about three-stone engagement ring setting

It is important to gain some essential information about the three-stone engagement rings. As an engagement ring designer, I found this topic very useful to learn about when wanting to design something symbolic and with a large range of customizable options. Therefore, I decided to share some information about three-stone rings to help you decide your future engagement ring.
What is a three-stone engagement ring setting?
Three-stone engagement rings consist of three stones that are placed side-by-side. The center stone is usually larger than the other two precious stones and are fixed in place by using three sets of prongs. Generally, the central diamond is surrounded by different stones. In addition to that, oftentimes the central-diamond weight is equivalent to the total weight of the other two small stones.
The three-stone setting is popular today for its meaningful and symbolic significance. Some of its unique nicknames include 'Trilogy', 'Trinity' or "The Past, Present and Future''. The three stones in this setting, as one might assume, are symbols of the past, present, and future. Therefore, brides and grooms often choose this setting to symbolize their memories of the past, present, and future in a ring that they wear every day.
It seems like you are interested to know more about the three-stone engagement rings. This ring can be a perfect choice for your beloved, as a sign of everlasting love. As this special setting is chosen by unique couples, below you can find more information to see if this setting can be a good fit for your romantic relationship.
What does ring setting mean?
Ring setting or the "Overall Ring" is a technical term to describe the choice for how to set the diamond. The ring setting is one of the most critical characteristics of a diamond engagement ring and it greatly influences the cost and value of the ring. Choosing a good ring setting is a critical factor in the final look of the piece. It also has a great effect on the appearance of the precious stone, some ring styles minimize the size and brilliance of the diamond while other settings maximize these apparent characteristics.
If you like to see your gifted gem or precious stone on your beloved hand forever, you need to consider a long-lasting setting. Settings contribute to the diamond's long-lasting beauty and security.
To choose between different settings, you need to be familiar with different varieties of them. Below, you can find brief information for the most popular settings of your future engagement ring:
Prong setting: Prongs have 3-6 claws that firmly embrace the stone. Six prongs are more secure but they make the gemstone look smaller.
Pave setting: In this setting, jewelers fix small diamonds next to each other by small beads of setting metal.
Halo setting: Halo setting consists of a large central stone that is circled by smaller, pave-shaped stones.
Bezel setting: In bezel, jewelers fix the gemstone in place by rims of the metal, which are bent inward.
Channel setting: This engagement ring compounds the stones in a row with a metal separating them
Bar setting: In a bar setting, jewelers place one or more vertical bars between precious stones to protect and embrace them firmly.
Tension setting: For tension setting, jewelers use the metal's physical part to hold the stone, giving the impression of the stone floating in mid air.
Gypsy setting: In this setting, jewelers simply put the stone into the hole of a ring and the press the metal to fix and secure the stone.

Is a three-stone ring an engagement ring?
At first, jewelers introduced three-stone rings as first-year-anniversary gifts. After a while, they become popular for engagement rings. These days, three-stone rings are also popular choices as engagement rings. Some partners also choose this set as a gift when their first child is born. In this case, the gift is called a "Push Present" and it is a sign of gratitude to the laboring woman. This ring style is popular among couples for its special symbols and meanings. In this setting, each stone can be inspired by special, personal memories of the couple. Therefore, the lover can convey his love by choosing special precious stones. Please keep in mind that three-stone engagement rings can be customized based on your tastes to further symbolize your love in one small ring.
What does each stone represent in three-stone rings?
Three-stone rings are different from other traditional engagement rings, like prongs. They differ from other settings for their symbolism and significance. Some couples choose this special setting for the symbolism that each gem has in the trinity. One stone is the representation of memories in the past. The central one is the representation of current memories that you are making and sharing, together. Finally, the last stone is the symbol of your future, lifetime love, happiness or goals, and hopes you are planning to achieve in the future.
Normally, the biggest, center stone symbolizes the current memories of you and your beloved one. The other two smaller stones are symbols of the past and future. A reminder that living in the present is more important than thinking back about the past or worrying about the future!
In another, less-known account, three-stone engagement rings are symbols of friendship, love, and fidelity.
No matter what each stone symbolizes, the philosophy behind this stone is that the couple is destined for a lifetime of love.
In case, you are still doubtful about choosing a more modern setting or a simple traditional one, you need to compare the characteristics of a traditional single-stone ring, like solitaire.
Different types of the three-stone setting
The normal type of three-stone engagement rings consists of three stones that are set in their place by three sets of prongs. Moreover, the width of the side stones should be 2/3 to ¾ of the centered one. However, clients usually make changes to the detailed styles of their ring to make a unique, good looking ring. Various combinations of diamond cuts and designs provide a wide range of choices for you. In this engagement set, we can set round brilliant diamonds, princess cut diamonds, cushions or a variety of diamond shapes with fancy colors. Stone shapes such as emerald, marquise, heart, and oval are also common.
In typical settings, we choose the same-shaped stones. However, some individuals choose a combination of shapes to set in one ring. In this setting, you are completely free to choose among different shapes, cuts, and stones for your desired ring.
You may have different ideas for your ring style. Before making any firm decision, we want you to consult with our expert designers. The reason being, some special styles don't match with each other and may make your ring look simple or even inappropriate.
To get a beautiful design, please consult with our designers and express all the feelings and ideas you'd like to be reflected in the ring design.
What kind of wedding band goes with a three-stone engagement ring?
Normally, yellow gold, white gold, platinum or rose gold bands go with three-stone engagement rings. There are some traditions to add bands to the original ring on special occasions. Couples usually make some changes to the ring as the mutual life continues. For example, after the first anniversary and the birth of the first child, partners tend to add bands to the original ring. This tradition is a symbol of the gradual completion of their romantic life.
You should note that your chosen band should match with the desired stones. For example, medium pink sapphires bands with marquise-cut diamonds are good choices for girl-born push presents.
There are some tips to match the three-stone engagement rings with a wedding band:
1.Thin pave bands: Thin pave bands are a good choice to make the ring shine more. Jewelers customize pave bands at any desired thickness to match with your three-stone setting.
2.Bright cut or channel set bands: The metal edges of these bands are smooth and can perfectly match with your three-stone engagement ring, because of the extra edge of metal.
3.Bezel set diamond band: In this option, jewelers fix each diamond on a bezel metal which holds the diamond in its place.
4.Match the shapes: The wedding band should match the shape of the central diamond. In this process, we make a band with the same-shaped stones to match the original three-stone look.

How to customize a three-stone ring design?
More customization options are possible with the three-stone ring design. More options for customization gives you a chance to reflect your romantic ideas in the ring design. You can customize the ring by choosing either three same-diamond stones or by mixing two small different stones to impress your lovely fiancé. With choosing this setting, you can customize your ring in a variety of ways:
Choosing among different-colored stones such as sapphires, zircons, or aquamarines as a side or the single central stone
A bezel-set with a three-stone ring style
Shaped, colored stones surrounded by a halo of small, round diamonds
Pairing this style with a variety of other settings
Or any other combination of styles or colors that you have in your mind! Just pay attention that all the stones go with or compliment each other. For example, in white diamonds, you need to make sure the color grade between side stones and centered stone does not differ too much.
To choose among different stones for your ring design, you need to know more about the precious stones.
If you have a special idea for your three-stone engagement ring, we will assist you in making your dream ring come true.
Three-stone engagement rings: pros and cons
Pros:
Symbolism
As mentioned earlier, the three-stone engagement ring symbolizes the past, present, and future of the couple. Couples with more philosophical and abstract ideas are attracted to this setting, as it can reflect different aspects of their lives.
Customization
The existence of three-stone choices in this setting provides a wide array of selection and variation for you to customize the ring. You can choose between your fiancé's favorite stones and select three of them that can go together. In addition to that, you can order your ring to be set by stones that hold meaning for you.
Sparkling stones
The fact that we set three stones, side-by-side, gives the ring a very stunning look. The three-stone engagement ring will sparkle more than the single-stone ones. Three-stones engagement rings also look larger when your beloved wears it.
Can be less expensive
Using three small diamonds can cost you less than a single large one. In this setting, you can choose smaller diamonds or one central diamond and two non-diamond, side stones. These combinations are less expensive, while it gives a fantastic, brilliant look to your ring.
Cons:
Lower central-stone brilliance
Unfortunately if you choose stones improperly, the side-stones can steal the brilliance and nice looking of the central stone. in this case, the central stone may appear smaller than what it is. As a result, the ring may look less brilliant and attractive.
It is hard to select three stones
You cannot always find three stones with the same characteristics for your three-stone engagement ring design. Finding identical (or even near-identical) diamonds with the same clarity and color grade can be very hard. For the central stone, you need to select a higher color or clarity grade to match with the side-stones.
It is hard to maintain the ring
Three-stone engagement rings are hard to care and maintain because there are three precious stones on one ring, care and maintenance of them becomes hard. Therefore, you have to spend more money, time, and effort to clean and maintain this ring setting.
If an experienced expert accompanies you in every step of choosing, designing, and after-design services, you can be sure that you will have a perfect three-stone engagement ring. Tap here for more information about finding a good jeweler.

Are three-stone engagement rings popular?
Special couples, who would like to have a lifetime relationship together and choose a ring that shows a deeper meaning of their love, decide to design a three-stone engagement ring.
This setting is also a good choice for planning a very memorable proposal. The three-stone engagement ring allows for more creativity and more romantic words when presenting the ring to your beloved girl. A three-stone engagement ring will get you a firm "YES" and a nice kiss from the girl of your dreams.
In addition to that, three-stone engagement rings are less expensive than some of the other settings. If you choose a centered diamond and non-diamond gemstones, you will have a cheaper choice. Using non-diamond stone not only does not compromise the beauty and the brilliance of your final ring design but also can be more stunning when it is worn by your loved one.
It can be hard to personalize this setting since you should come up with three stone choices. If you don't know how to personalize your engagement ring, click here!
Which is the most popular style of engagement ring?
Solitaire is the most popular engagement ring style, for now, and it has been the most popular setting for a long time. Solitaire engagement rings are any single gemstone ring designs. In addition to that, the most wanted stones on solitaires are diamonds, which turn it into a perfect setting.
What are the most popular gemstones for engagement rings?
Diamonds, sapphires, rubies, morganatic, alexandrite, and emeralds are the most popular gemstones for engagement rings. These gemstones are strong and lifetime lasting on your rings. These gemstones give a special brilliance and diverse look to your desired engagement ring.
Where to Buy Three-stone Rings in Chicago?
Wedding Bands & Co.in Chicago offers perfect three-stone engagement rings . Here, you can order your special three-stone engagement ring and receive valuable consultation for its design. We are committed to providing the best service plans for our customers and on-time delivery.
(Keep in mind, for your engagement ring needs, and when needing to read more information and view details on rings, you can check out our other blogs for more information.)
Why should I come to you to design my ring?
We involve you in every step of the process. At first, we will sit next to you and go over any concerns you have and any specific design elements you mind the ring to have. Once we have established exactly how you want the ring looks like, we will proceed with the design process. Once you see this design, if you want to make any change or if you have any questions or concerns we will be happy to address them for you. Our role is to help you to create the perfect ring and that means we will listen to you and make sure that your ring is indeed one of a kind.
We'll help you to design your dream engagement ring without stress and spending countless hours searching for your perfect ring. All you need to do is click on "Free Consultation" to get started.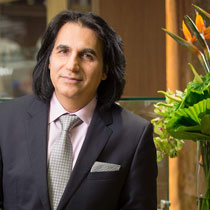 By: Koorosh Daneshgar CEO/Design Chief